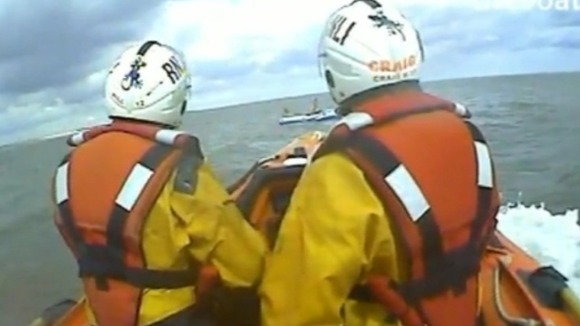 New figures out today show lifeboat crews in the north of England launched more than 400 times this summer to rescue people in difficulty at sea, on the beach and, on one occasion, from a flooded caravan park.
Summer 2012 was the wettest for 100 years and this is thought to have had an impact on the number of RNLI lifeboat launches.
"Our lifeboat volunteers tend to be busiest when the sun is shining and people are flocking to the coast. This summer, there weren't many days like that and we think that is the reason for the fall in lifeboat launches from 525 in 2011 to 407 this summer."
– Andy Clift - RNLI Divisional Inspector for the North

The busiest RNLI lifeboat stations in the north of England this summer were:
Sunderland - 34 rescue launches (45 in 2011)
Skegness - 30 rescue launches (27 in 2011)
Blackpool - 28 rescue launches (22 in 2011)
Seahouses - 22 rescue launches (25 in 2011)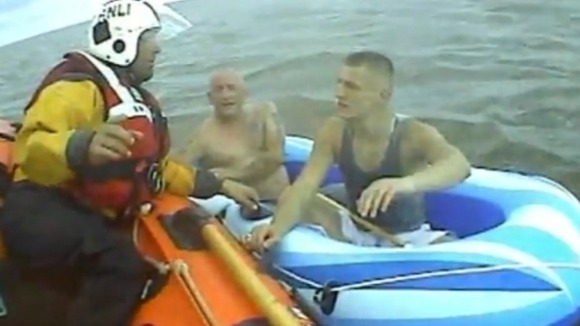 The majority of summer lifeboat rescues are traditionally carried out close to land by inshore lifeboat crews and 2012 was no different, with 314 inshore lifeboat launches in the north.
Among the people saved were swimmers in serious difficulty, children on inflatables, kayakers who overturned and people walking on the beach who became cut off by the tide.
Torrential rainfall led to an unusual land-based rescue for Filey RNLI crew on 6 July when they were called to a flooded caravan park to rescue four people, some with special needs, who were trapped by flood water.
On 22 June the Humber RNLI crew were at sea for more than 11 hours when they rescued a yacht that had suffered engine failure in near gale force conditions. The yacht's crew were suffering from sea sickness and had to be taken aboard the lifeboat before being winched up by a rescue helicopter.