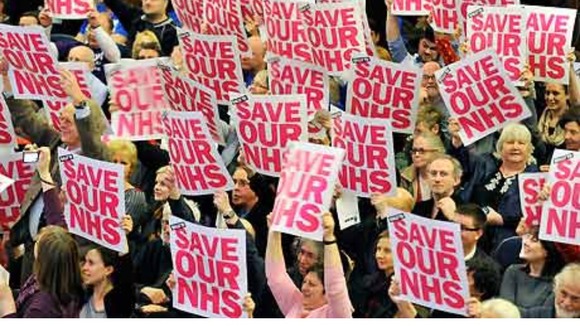 Campaigners fighting to save services at the main hospitals in Hull and East Yorkshire have marched through Hull city centre to demonstrate the level of their concerns.
The Save Our NHS Hull and East Yorkshire group is speaking out against the £99 million cuts at Hull and East Yorkshire Hospitals NHS Trust, which runs Hull Royal Infirmary and Castle Hill Hospital in Cottingham.
The savings have to be made by 2018 and include ward closures and bed losses.
Organisers say around 500 people joined the march.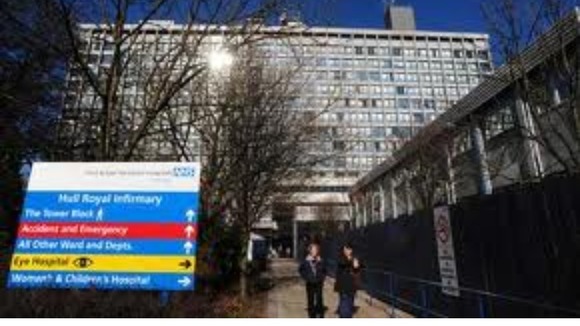 "We want our elected members to take on board the feelings of the public. The response has been fantastic but we need people to show how they feel.

It's about getting the voices heard in the community and we want to hold people to account on why this is happening."
– Dermot Rathbone, Save Our NHS Hull & East Yorkshire Group

The group, which held a rally against the cuts in the city centre in July, has also launched a petition, with more than 2,000 signatures collected so far. They have held street stalls in Hessle, Anlaby and Newland Avenue, west Hull.

Their concerns follow the recent closure of ward six, a specialist cardiac ward at Castle Hill Hospital, and other planned cutbacks. Group members want people to lobby their MPs to ask for a rebate of the money, as they believe the cuts are "too severe" and not in line with the rest of the country.

The group intends to present the petition to Secretary of State Jeremy Hunt along with a report they are writing which argues that the cuts are disproportionate.
"Saving £99 million with the health inequalities we have in Hull is not sustainable. I'm not sure the majority of patients understand how the cuts will affect them.

The health service they see today will not be here in the future. These cuts are too deep. Everybody is a patient of the NHS but some haven't checked in yet."
– Danny Marten, Save Our NHS Hull & East Yorkshire

John Barber, chief financial officer at Hull And East Yorkshire Hospitals NHS Trust, which runs the hospitals, said the latest financial plan means £24 million has to be saved this year and again next year, and £99 million will be saved in total by 2018.
"The general direction is the NHS is going to have to make bigger savings and it's getting harder. It's a really daunting challenge and we have to do things differently.

We are going to have to reduce the number of beds and staff we have. That is unavoidable in the context of that level of savings."
– John Barber Hull & East Yorkshire Hospitals NHS Trust