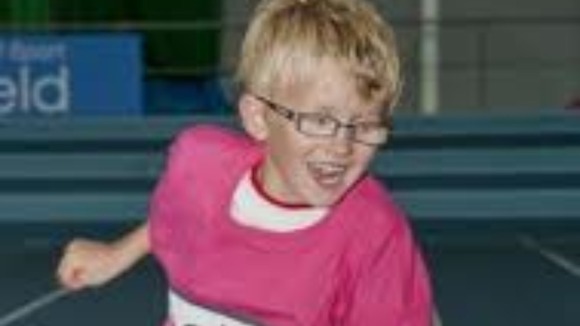 Around 150 visually impaired youngsters, aged between 4 and 16, will compete in the UK's biggest athletics event for blind children, in Sheffield, which is run by Action for Blind People
The budding athletes are all members of Actionnaires clubs for blind and partially sighted children, run by Action for Blind People. Representing towns and cities from across the North of England and the Midlands, the children will take part in a variety of track and field activities - including long jump, javelin and sprint events - at the prestigious English Institute of Sport in Sheffield.
The children are so excited about the event, as many don't get to participate in sport at all outside of their local Actionnaires clubs. It's an opportunity to sample a range of sports for the first time, helping them to understand that sight loss isn't a barrier to fun, competitions and social activities.

"This will be the sixth year that the event has taken place. We're extremely grateful to have Boots Opticians as sponsor, and the support of British Blind Sport, with some of their young members joining our Actionnaires in the athletics. Every year it gets bigger and better and we're delighted to return to the English Institute of Sport in Sheffield. You never know, these children could be Paralympians of the future."
– Lesley Inganni, Action For Blind People

The Actionnaires clubs are open to blind and partially sighted children aged 4-16, providing opportunities for them to develop their fitness and artistic skills, while encouraging self-confidence and social interaction. Actionnaires is one of Action for Blind People's services for children and young people, which also include access to information, activity breaks, support groups for parents and help with assistive technology.**

For more information about Action for Blind People's Actionnaires clubs, visit www.actionforblindpeople.org.uk/children or email actionnaires@actionforblindpeople.org.uk.**