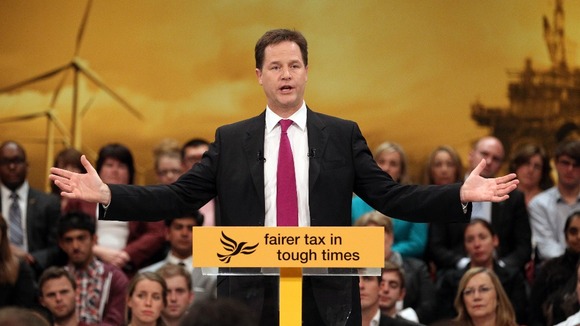 Nick Clegg has warned Liberal Democrats of more tough times ahead as he put them on a war footing before the 2015 general election.
The Sheffield Hallam MP closed his party's autumn conference in Brighton with a keynote speech in which he told activists that "nothing worthwhile can be won without a battle".
But the Deputy Prime Minister said that proving his party could manage the economy better than Labour and more fairly than the Tories would reap electoral reward.
He also:
Pledged to block any Tory bid to further reduce the top rate of income tax, following controversy over his acceptance of a cut from 50p to 45p,
Reiterated his determination to ensure the rich shoulder the burden of an additional £16 billion of public spending cuts expected in 2015/16,
Acknowledged the need to make further public spending cuts after the next election,
Vowed to fight "short-sighted" Conservative opposition to green policies,
Announced a £50 million-a-year "catch-up premium" for extra tuition for pupils failing to make the grade in English and maths.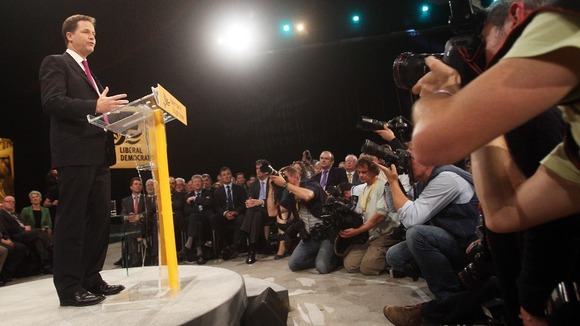 The speech actually emphasised what we all need to focus on. Letting people know out there all the positive actions that we, as a party in Government, are doing in coalition.
– Councillor Stewart Golton (Lib Dem, Rothwell)
The truth is that they have betrayed the people who voted for them and far from being a brake on the Tories, they are their accomplices.
– HARRIET HARMAN MP, Deputy Leader of the Labour Party