Whooping cough vaccine offered after cases go up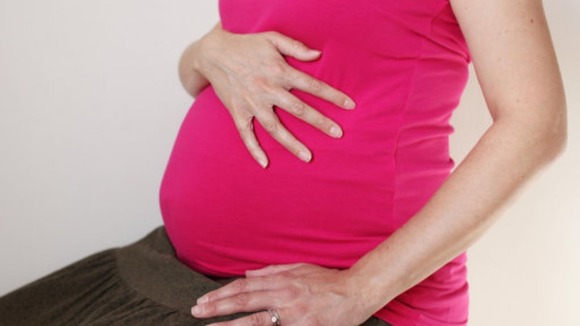 Pregnant women in Yorkshire and northern Lincolnshire are going to be offered whooping cough vaccinations for their newborn babies. It follows a rise in cases and deaths amongst young infants.
The programme aims to boost the short-term immunity passed on by pregnant women to protect their newborn babies - who normally cannot be vaccinated until they are two months old.
It comes as the latest figures from our region, from the Health Protection Agency, show:
There were 567 confirmed cases in the Yorkshire and Humber in the first eight months of this year, compared to 35 in 2011 and 26 in 2010.
In the first eight months of this year 302 cases were reported in infants under 12 weeks of age - more than double the 115 cases reported in the same period in 2011.
There were nine deaths of young children in the same period - up from seven in the whole of 2011.
From January to August 2012, 4,791 cases in all ages were reported - three times more than the whole of 2011 which saw 1118 cases.
The vaccine will be offered to pregnant women during routine antenatal appointments with a nurse, midwife or GP.
Even if women have previously been immunised they will be encouraged to be vaccinated again to boost their immunity, as it helps protect their babies before they can start their own immunisations.
Whooping cough is highly contagious and newborns are particularly vulnerable. Nine infants have died as a result of whooping cough this year and there have been 302 cases of the disease in children under three months old. It's vital that babies are protected from the day they are born - that's why we are offering the vaccine to all pregnant women.
– Chief Medical Officer Dame Sally Davies
Over the last year we have seen a large rise in the number of whooping cough cases with the most serious cases being in children too young to be protected by routine vaccinations. The vaccine that we are offering to pregnant women has been recommended by experts and a similar vaccine is already given to pregnant women in the US. If you are pregnant, getting vaccinated is the best way you can protect your baby against whooping cough.
– Professor David Salisbury, Director of Immunisation
We have been very concerned about the continuing increase in whooping cough cases and related deaths. We welcome the urgent measure from the Department of Health to minimise the harm from whooping cough, particularly in young infants, and we encourage all pregnant women to ensure they receive the vaccination to give their baby the best protection against whooping cough.

It's also important we continue to remind all parents to ensure their children are vaccinated against whooping cough to continue their protection through childhood. Parents should also be alert to the signs and symptoms - which include severe coughing fits accompanied by the characteristic "whoop" sound in young children but as a prolonged cough in older children or adults. It is also advisable to keep their babies away from older siblings or adults who have the infection.
– Dr Mary Ramsay, Head of Immunisation at the HPA