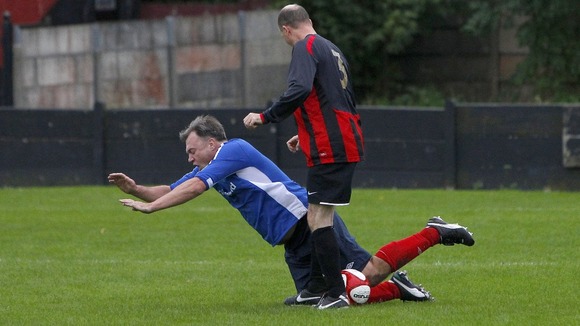 Rumours are rife at Labour's autumn conference that Ed Balls dived to win a penalty, when a side of politicans defeated a team of journalists in their annual party conference clash.
The Shadow Chancellor scored twice, but this controversial challenge in the penalty area has sparked debate over whether the MP for Morley and Outwood went down too easily:
Calendar has spoken to the Assistant Referee, who insists it was a foul.
Ed Carter is an FA-approved official. He is also Labour councillor:
Mr Balls has also been backed by team mate and fellow Yorkshire MP Clive Betts:
Unlike some professional footballers, Ed doesn't go down easily.
– Clive Betts MP (Labour, Sheffield South East)