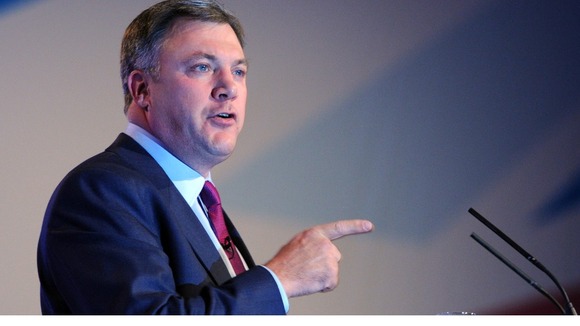 Money raised from selling off the 4G mobile phone spectrum next-year should be used to build a new wave of affordable housing, Morley and Outwood MP Ed Balls said today.
The Shadow Chancellor told Labour's autumn conference there was an "urgent" need to kick-start the economy and claimed the £3-4 billion raised from the 4G sale could build more than 100,000 affordable homes and help create hundreds of thousand of jobs.
Mr Balls also called on the Government to give a temporary stamp duty holiday to first-time home-buyers to revive the sluggish housing market.
In the good times, Labour used every penny of the £22 billion from the sale of the 3G licences to pay off national debt. But in difficult times, we urgently need to put something back into the economy.
– Ed Balls MP, Shadow Chancellor

The Conservative Party claimed there was a £2 billion "black hole" in the spending proposal, with £600 million of the proceeds already allocated by the coalition.
He's got his sums wrong by billions of pounds, so his plans would mean either cancelling billions of private sector investment on science and skills or having to borrow even more money.
– Matthew Hancock MP, Business Minister

But Labour insists that Government answers to Parliamentary questions show no spending commitments have yet been made.

More reaction to the house building plan:
[It] is just what we need in Hull to boost the construction industry and get the economy moving. The Coalition needs to take this action now. Without this growth we'll not get people off welfare and into work, boost growth or cut the deficit.
– Diana Johnson MP (Labour, Hull North)
Ideally, [the money] should be put into the essential process of deficit reduction - or if it's going to be spent, then spend it on the infrastructure which will support economic growth.

It would be much better for our long-term economic prospects to use this to invest in our transport system and digital infrastructure, rather than house-building.
– Graeme Leach, Institute of Directors