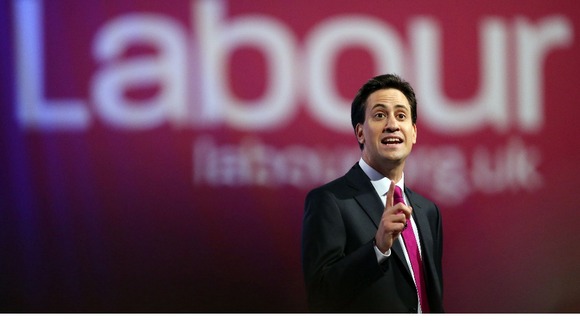 Ed Miliband used his keynote speech to Labour's autumn conference to promise to rebuild Britain as "one nation" and called on Britons to come together in the fight to overcome the economic downturn.
Speaking for 65-minutes without notes, the Doncaster North MP described the Government as a "miserable shower" who had allowed state borrowing to rise, destabilised the NHS and cut taxes on millionaires while increasing them for pensioners.
The Conservative Party said Ed Miliband had to do more "to prove he is credible".
One Nation: a country where everyone has a stake. One Nation: a country where prosperity is fairly shared.

One Nation where we have a shared destiny, a sense of shared endeavour and a common life that we lead together.

That is my vision of One Nation, that is my vision of Britain, that is the

Britain we must become.
– Ed Miliband MP, Labour Leader

The Labour Leader said he would not be able to reverse all of the coalition's cuts if his party won power and would continue to support the public sector pay freeze during this Parliament.

But he insisted a Labour administration would ensure that "those with the broadest shoulders will always bear the greatest burden".

Mr Miliband also sought to draw a line under New Labour, which he said was "too silent" about the responsibility of those at the top and "too timid" about the accountability of the powerful.

His speech was light on policy proposals, but Mr Miliband put forward plans to:
End the requirement on businesses for quarterly reporting, in order to encourage long-term investment and planning,
Challenge the banks to separate their retail and investment arms by 2015 or be forced to by law,
Introduce a new Technical Baccalaureate to provide "gold standard" vocational education, including English and maths, to the age of 18.
He also promised the next Labour government would "crack down" on employers who don't pay the minimum wage, prevent recruitment agencies from only hiring people from overseas and end the "shady practices" of gangmasters.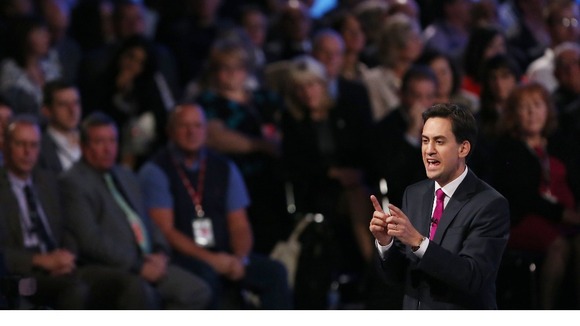 More reaction to Ed Miliband's speech:
To prove he is credible, Ed Miliband had to do more than give a speech to rouse the Labour party faithful; he had to show that he had learned from the mistakes that Labour made in office.

Instead he failed to back our welfare cap, failed to back our immigration cap and still stands for more spending, more borrowing and more debt - exactly what got us into this mess in the first place.
– Grant Shapps MP, Conservative Party Chairman
It was a fantastic speech. It was very authoritative, very passionate, a strong sense of leadership, a strong sense of vision.

He talked about the One Nation idea, which was something he cares very much about. I think it was very powerful.
– Yvette Cooper MP (Labour, Normanton, Pontefract and Castleford)
He attempted to airbrush out his and Labour's record in power. On taxes, youth unemployment and taking on vested interests, Liberal Democrats in the Coalition Government are delivering where Labour failed.
– Liberal Democrat Spokesperson
It was very personal, but I think people at home, certainly here in the hall, had a feeling of a man, a feeling of his passion, commitment to making the changes that Britain needs.

I think this will show people at home we are thinking very seriously in opposition about policies we will implement in government.
– Mary Creagh MP (Labour Wakefield)

This reaction from HM Treasury:
As the Chancellor set out in the 2011 Autumn Statement, there is a case for considering how public sector pay could better reflect local labour markets. In line with the usual process the Government is considering the independent Pay Review Bodies' reports and will publish and respond in due course. Nothing has yet been decided."
– Treasury spokesperson