Funeral for Yorkshire soldier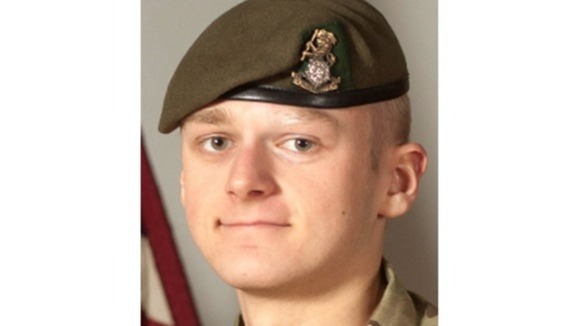 A full military funeral is to be held for a soldier from West Yorkshire who was killed in Afghanistan last month.
18 year old Private Thomas Wroe from Meltham near Huddersfield was shot dead by a rogue Afghan policeman in the Nahr-e-Saraj district of Helmand Province on September 15th.
His funeral is to be held at St Bartholomew's church in Meltham at lunchtime.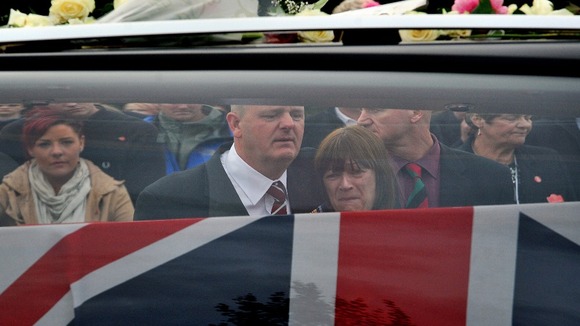 Private Wroe was born in Huddersfield in 1994. He joined the Army in 2010 and attended the Army Foundation College at Harrogate. He completed his training in 2011 and joined 3 YORKS. He was assigned to 3 Platoon, Alma Company as a Rifleman and completed demanding pre-deployment training, including qualifying as a Team Medic. Private Wroe spent several weeks working and training with the Battalion Rear Operations Group in the United Kingdom until he turned 18 years, deploying to join the rest of his Company on Operation HERRICK 16 on 1 July 2012.
When he died, his family paid tribute to him, saying:
Our son Thomas was a brave young soldier, who is loved by his family, girlfriend and friends. We can't believe you have been taken so soon from us. You will always be in our hearts for ever and ever. You would light up the room with your smile and bubbly personality. Our world will be a duller place without you. We are so proud of you son, on all you achieved and we are grateful for every special thing you gave us. We will always love you Tom.
– Family of Pvt Thomas Wroe