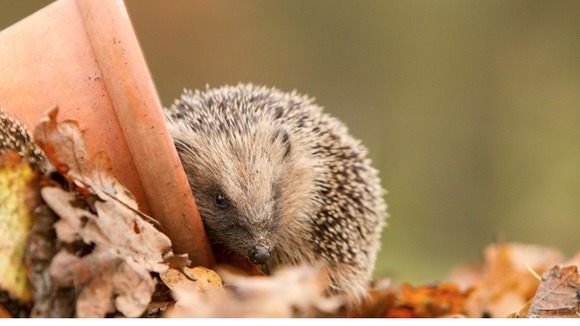 RSPB nature reserves in Yorkshire have united to provide a taste of luxury for snoozing hedgehogs looking for warm, winter accommodation.
Autumn is the time when hedgehogs start to think about finding somewhere snug to spend the coldest months, so three reserves in the county have launched an innovative house-building programme that will see hedgehog estates spring up from Bridlington to Barnsley.
As part of Time for Bed season, which runs throughout October and November, visitors to RSPB Old Moor, RSPB Fairburn Ings and RSPB Bempton Cliffs will be able to join in and try their hand at building and decorating the hoggy homes.
It's really easy to Step Up for Nature to give hedgehogs a helping hand as they settle down in a cosy spot to see out the winter.

Just using a cardboard box, a bin liner and some dry leaves, twigs and moss, we'll be creating DIY hedgehog shelters and showing visitors how easy it easy for them to help hedgehogs at home.
– Liz Hirst, RSPB