Future of Kirkgate Market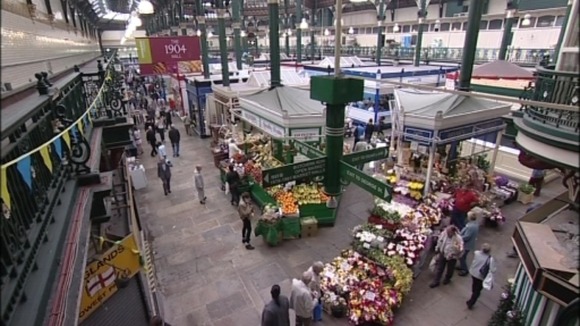 People are being asked for their opinions on the future of Kirkgate Market in Leeds.
A review has been carried out into how the council should spend money to improve the market.
Twelve areas have been identified:
Fixing the basics
Replacing the roof of 1976 and1981 halls
Heating and cooling
Finding your way around
Creating zones
Creating a heart
Creating a new route through the market
Layout
Improving the look and feel of the market
Reducing the size
Improving George Street
Improving public external spaces
Each element could either be carried independently or in a number of phases, depending on how much money is available and what the priorities are agreed to be after the feedback process is completed.
Leeds City Council now want people to let them know what they think the most important issues are for the market.
There are a number of ways people can feed back to the council, including visiting the Leeds Market website here and filling in a form at the stall or picking up a form from a one stop centre or library across the city centre.
Kirkgate market is an important part of the city's retail offer and one which we know people are passionate about.We have taken what people said in the engagement process earlier in the year and fed this into the 12 elements that are now being presented. Some changes are needed to make sure the market buildings are up to date and will last many more years, but the main purpose of any changes is to make the market a welcoming and attractive place to work, shop, visit and spend time in.In the short term, the council cannot afford to resolve all of these issues in one go therefore it is important that we know which issues people feel are the most important to tackle first. This next stage is really important and public feedback will help shape the report that is presented to executive board in 2013, so I would encourage anyone with an interest in the market to let us know their views.
– Councillor Richard Lewis, Leeds City Council