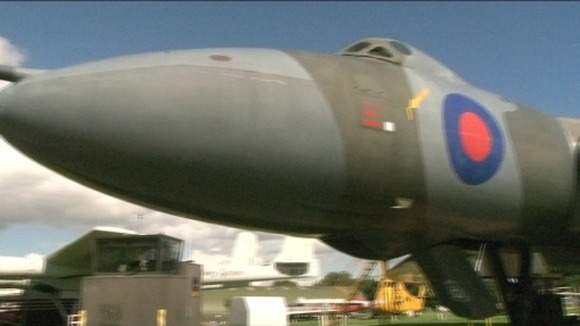 Following the news that the Vulcan is to stop flying in December 2013, Don Valley MP Caroline Flint says it must stay in Doncaster.
It comes after Hayfield Lane Primary School adopted the Vulcan as its school logo.
The Vulcan is a great educational tool to explain about engineering and about the history of this community. The Vulcan should stay in Doncaster.The Vulcan is an incredible aircraft, and one of the outstanding examples of British engineering. It has a long association with Doncaster and I hope it will stay here on permanent display long after its flying days are over.

There is no doubt that the local community feel that the Vulcan is part of their heritage.

The interviews these young reporters are conducting as part of the school's project on the Vulcan illustrates that this aircraft is part of the heritage not just of the RAF but of Doncaster itself. It would be a shame to lose it.
– Caroline Flint MP (Labour, Don Valley)

She was supported by Chris Round, the headteacher of Hayfield Lane Primary School.
The pupils were very sad and worried to hear that the Vulcan is going to stop flying. They regard it as part of our community and we want it to stay here in Doncaster.
– Headteacher Chris Round