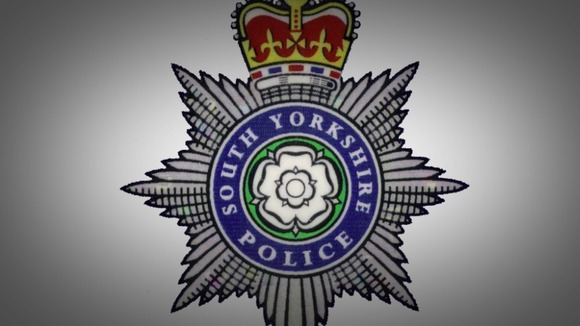 Five candidates are standing to become the first Police and Crime Commissioner for the South Yorkshire Police Force area.
The newly-elected PCC will replace the current Police Authority.
The candidates are:
David ALLEN (English Democrats - "More Police - Catching Criminals!")
Johnathan ARNOTT (UKIP)
Nigel BONSON (The Conservative Party Candidate)
Robert TEAL (Liberal Democrat)
Shaun WRIGHT (Labour Party Candidate)
Polling stations will be open between 7am and 10pm on Thursday 15th November.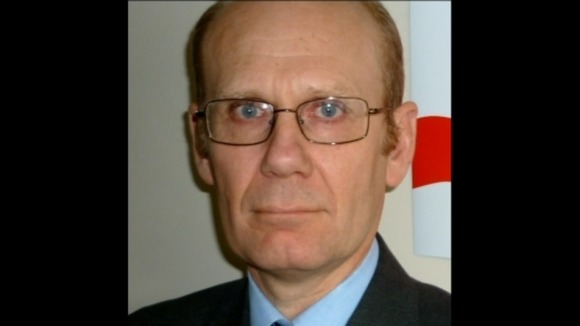 David Allen joined the English Democrats after helping to support them in the general election of 2010. David was born in Doncaster and has lived there all his life. He is forty eight years old and married with two teenage children. Apprenticed to a Doncaster agricultural manufacturer he trained as a foundry engineer. Subsequently he was a sales engineer and then sales manager for a large industrial minerals company.

David believes that: The policing budget should not be cut and that the resources available should be spent on crime prevention rather than costly and difficult solution; that the public would prefer the traditional presence of warranted officers patrolling beats, rather than them being removed entirely.

David believes that the role of constable should be cherished not diluted. The office of constable is the cornerstone of British justice, its duty is to help the public to uphold and enforce the common law of England and allow discretion in its execution.

It is important to remember that this office exempts the constable from political interference in the execution of this duty and demands that the law be applied without fear or favour in any community, thus helping to restore the respect and trust they require and deserve in the execution of a difficult and dangerous duty.

David considers that the privatisation by stealth of English justice in general and police forces in particular is a sinister and unwanted dereliction and damages the impartiality of the police; threatening their integrity and livelihoods, stripping revenue from policing and turning it into corporate profit.

On the 15th November, Vote David Allen! Vote English Democrats – "More Police – Catching Criminals!"
– David ALLEN (English Democrats - "More Police - Catching Criminals!")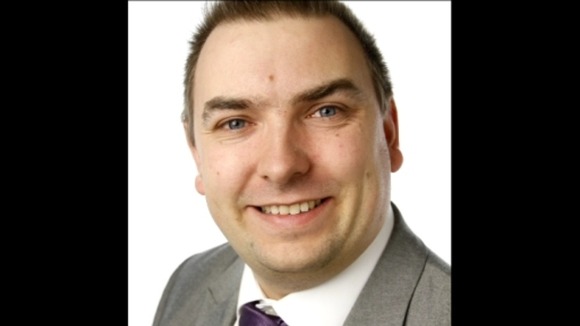 I believe that as a society we are too soft on crime. The rights of victims must always be put above those of criminals and the public must be protected. Having chaired a charity working with disadvantaged young people, I know that crime prevention work is also vital.

I will appoint as my deputy Jack Clarkson, who had decades of policing experience before spending four years working for Victim Support. He is an independent (former Liberal Democrat) councillor; I believe the Police Commissioner role is too important to be limited to Party politics.

A key part of the Police Commissioner's job lies in setting budgets. As a Master of Mathematics I will use my skills in finance and business management experience to ensure that every penny possible is saved from bureaucracy and waste, and the maximum amount possible is spent getting police back out onto the streets on duty.

In particular I will:

· Work for the victim, not the criminal

· Hold the Chief Constable to account

· Insist that violent crimes and burglaries are key priorities for the policeGet officers back on the beat, not filling in forms

· Demand the highest standard of conduct from our policeWork to protect communities blighted by drug-related crime

· Oppose political correctness and treat everyone equally· Expand the 'Police Cadets' scheme to get young people more involved in crime reduction

· Work to ensure that all emergency calls are responded to in under fifteen minutes

Only around twenty percent of the police budget comes from the police precept on your Council Tax. Therefore I would oppose tax rises as an inefficient way of increasing the police budget.
– Johnathan ARNOTT (UKIP)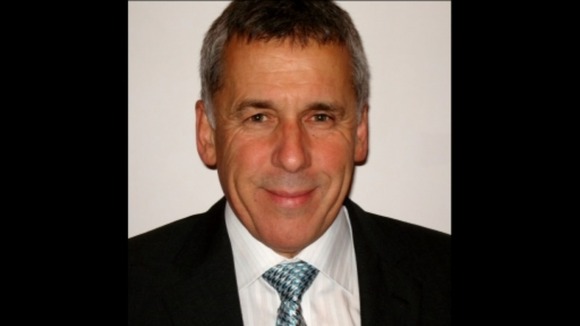 The role of Police and Crime Commissioner needs a very specific individual to ensure a reduction in crime. This is, after all, the key objective. They will need the relevant skills and experience. I was a police officer for 30 years. I was a Chief Inspector. I understand what "frontline policing" is, and I know where that front line is. I've been on it.

The PCC will need to act with impartiality, credibility, vision, passion, a genuine care for victims and a real understanding of the effects of crime and anti-social behaviour. I have a proven track record in policing, police training, management and community engagement and can demonstrate that I have those skills.

South Yorkshire is experiencing an increase in organised gang crime. I worked to tackle these issues for many years in Greater Manchester, in some of the most deprived areas and I travelled to New York and Philadelphia to learn policing best practice.

I was Home Office Safer Cities co-ordinator, and managed a Regional Crime Reduction team where I was responsible for crime and disorder reduction activity. I briefed ministers regularly on these activities and drafted speeches on their behalf.

I will work closely with the police, at all levels, scrutinising their performance in order to help improve it. As an officer I have always had the credibility to do that from within. I will restore public confidence and pride in our police force. As an independent member of the Parole Board I work with victims of the worst crimes and I regard protection of the public as paramount. Effectively directing our fine policing resources, working together to tackle criminals. That is my aim.
– Nigel BONSON (The Conservative Party Candidate)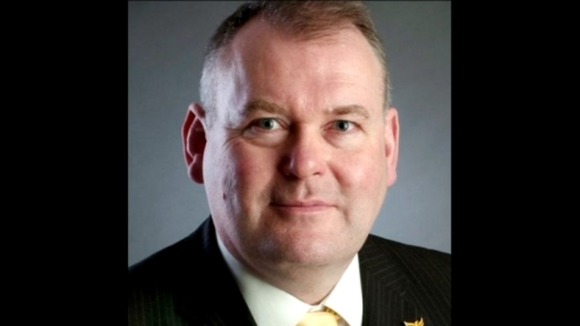 In the last few weeks, two scandals have rocked local people's faith in South Yorkshire. Decent and hardworking rank and file officers have been let down by failure at the very top.

I am not part of the Establishment that has let local people down. I have simple principles; the truth, the trust we are entitled to have in our Police, being open with everybody, and doing the things I say I'll do.

As Police Commissioner, I will launch a transparent independent review into how trust in the Police can be restored following the Hillsborough cover-up and the widespread abuse of young girls in Rotherham. I want the honest majority of South Yorkshire Police to know I am on their side.

However, I want to go further and put more police on the front line. Currently South Yorkshire Police Authority has a target for just seven in ten staff to be front line police officers by 2015.

I would target at least ninety per cent of staff to be bobbies on the beat by 2015.

This can only be achieved by getting tough on unnecessary waste. This year South Yorkshire Police Authority agreed to wasteful projects like spending £100,000 on improving security at police stations and £70,000 reviewing a communications strategy.

I would cut out this waste to divert funding to front line police officers.

As a local retailer, I speak to people every day about their fears and experiences of crime. And as a businessman, I know the effect crime has on the local economy and jobs.

There's never been a more important time to have a voice of the people representing local interests within South Yorkshire Police.
– Robert TEAL (Liberal Democrat)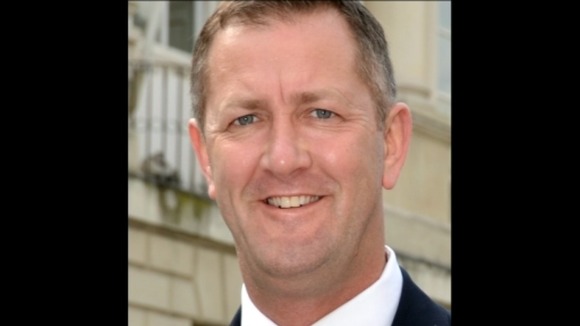 Aged forty four and married with two sons, I have lived and worked in South Yorkshire my whole life.

I have experience across the public, private and voluntary sector; having served as a magistrate, Vice Chairman of South Yorkshire Police Authority, councillor, local Mayor, business owner and as a trustee on a number of charities including the Coalfields Regeneration Trust & Groundwork Trust.

This unique blend of experience and dedicated service to local communities – together with my commitment to work in partnership with all agencies to cut crime – makes me well placed to serve us in the role of Police & Crime Commissioner.

I pledge to:

· Always listen and be on your side; championing the decent, law abiding majority and providing a better deal for victims of crime.

· Stand up for our communities against the Coalition Governments' cuts to policing and the loss of over one thousand South Yorkshire Police jobs; as well as protect policing from privatisation.

· Always protect the most vulnerable first; working to reduce the most serious offences and the despair which crime creates; especially for the elderly, women and children.

· Protect front line neighbourhood policing teams; ensuring officers are visible and responsive to local needs.

Back a strong and swift response to antisocial behaviour; helping victims and dealing with issues quickly.

· Work in partnership to tackle re-offending by supporting more prevention, rehabilitation and restorative programmes.

· Deliver efficient and effective services and introduce a 'Local Policing Pledge' because South Yorkshire people have a right to know what policing services they can expect.

· Protect the police from political interference by respecting the operational independence of the Chief Constable.
– Shaun WRIGHT (Labour Party Candidate)