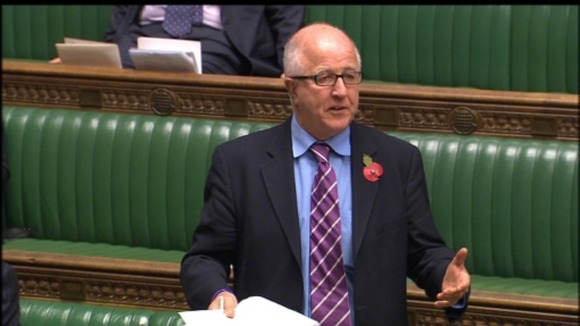 The disgraced former Rotherham MP Denis MacShane has admitted he made a "grievous mistake" in a letter to the Yorkshire Post. He has been widely condemned for making false expense claims amounting to thousands of pounds - and criticised in the House of Commons for his "reprehensible" behaviour. A by-election will now be held to find his replacement.
But in a letter to the Yorkshire Post, Mr MacShane not only apologises for his actions "from the bottom of his heart" but also tries to explain why it happened. He writes:
How do I say Sorry? Rotherham has been such an important part of my life and I have let down this wonderful town, its terrific people and my constituency down so very badly. I accept fully the responsibility of my actions.
He then goes onto say he "stupidly" thought the cost of his work in Europe as the Prime Minister's personal envoy - or for his own networking to make him fully imformed as one of Parliament's experts on Europe - could be reimbursed by Parliamentary expenses. He also speaks of the dark days following the death of his daughter.
When my daughter was killed 10 years ago in a sky-diving accident, Rotherham was there even if that grief made me lose judgment on filling in expense forms at the end of an 18 hour day.
He signs off saying:
I finish by apologising from the bottom of my heart for the damage I have done. I hope only temporaril, to the good name of Rotherham through my folly and mistakes.