Heart unit closure to be reviewed by government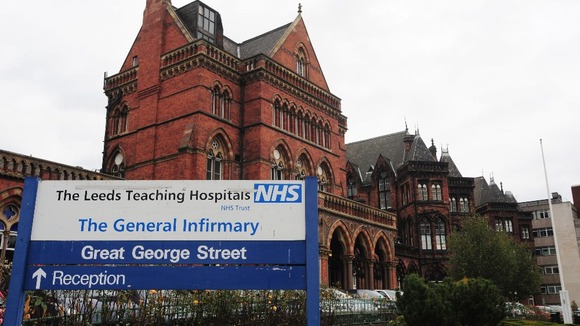 The decision to close the children's heart surgery unit at Leeds General Infirmary has been referred to the Secretary of State for Health.
The controversial decision in July by the Joint Committee of Primary Care Trusts was met with anger from campaigners.
But it has now been formally referred to the Secretary of State for Health for review by the Joint Health Overview and Scrutiny Committee.
Our primary reason for referral is that the JCPCT proposals will offer substantially worse services to children and families across Yorkshire and the Humber.
– Cllr John Illingworth, Chair of the Joint HOSC for Yorkshire & the Humber

Councillor Illingworth continued: "The Leeds unit also provides true co-location of services to mother and baby in the same hospital (something which is not available in many units) and a seamless transition from childhood surgery to adult provision. Leeds has one of the best cardiac networks in the UK, which will be dismantled and fragmented under the JCPCT's proposals. The Joint HOSC has called into question the quality assessment relied on by the JCPCT to inform its decision-making and public consultation - after some highly-rated units received adverse reports from the Care Quality Commission.

"The unit in Leeds is now fully staffed with four surgeons, and is expected to exceed the JCPCT target of 400 procedures in the current year. This places it among the top-performing units in the UK, carrying out substantially more procedures than other units across the country.

"The Joint HOSC remains unconvinced by the adequacy of the public consultation carried out by the JCPCT and this report highlights this and other concerns in its report. I believe these issues warrant specific and more detailed consideration by the Independent Reconfiguration Panel."
Royal Colleges of medicine and professional associations have publicly backed the NHS decision to pool surgical expertise in fewer larger centres. Clinicians have made clear that these urgent changes will save more children's lives and reduce the side effects of surgery. The bodies representing surgeons, doctors and nurses have cautioned that risks will remain in children's heart surgical services in this country until the reforms are implemented and that further delays create additional risks.

The Joint Committee of PCTs stands by its decision which was taken following a comprehensive and robust assessment process. Today's report appears to focus on issues that the committee has raised before and which we have responded to in full. We welcome the fact that now after four months the report has finally been submitted which will enable the IRP to take the committee's concerns into account during its independent review. We will cooperate fully with the IRP in the interests of vulnerable children and their families."
– Jeremy Glyde, Safe and Sustainable Programme Director

You can read a full statement from the Safe and Sustainable Programme here.