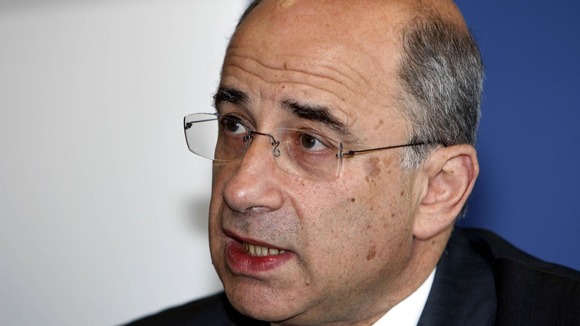 Eight MPs from seats in Yorkshire and Lincolnshire have demanded David Cameron reject any proposals for the statutory regulation of newspapers.
In an open letter organised by Sheffield Brightside and Hillsborough MP David Blunkett, 86 politicians from all three parties have warned that the move would undermine free speech.
It comes as the Prime Minister prepares to take delivery of the Leveson Report into press standards later today. It is due to be published tomorrow.
A group of 42 Tory MPs have already called for tough new laws to keep newspapers in check.
David Cameron, Labour leader Ed Miliband and Liberal Democrat Deputy Prime Minister Nick Clegg have all indicated they will support the Lord Leveson's recommendations as long as they are "proportionate".
MPs who have signed the letter include:
Stuart Andrew (Conservative, Pudsey)
David Blunkett (Labour, Sheffield Brightside and Hillsborough)
David Davis (Conservative, Haltemprice and Howden)
Philip Davies (Conservative, Shipley)
Jason McCartney (Conservative, Colne Valley)
Karl McCartney (Conservative, Lincoln)
Julian Smith (Conservative, Skipton and Ripon)
Martin Vickers (Conservative, Cleethorpes)
With the publication of the Leveson Report on Thursday it is clear that the central issue will be whether the press should, for the first time, be subjected to statutory regulation or have the opportunity to put in place a new system of binding self-regulation.
– An extract from the open letter organised by David Blunkett

Mr Blunkett continued "As Parliamentarians, we believe in free speech and are opposed to the imposition of any form of statutory control even if it is dressed up as underpinning. It is redress that is vital not broader regulation. The prospect of drafting legislation may have the dual benefit of exposing the dangers of the statutory regulation and at the same time focus the minds of those seeking to further strengthen the existing tough independent proposals."