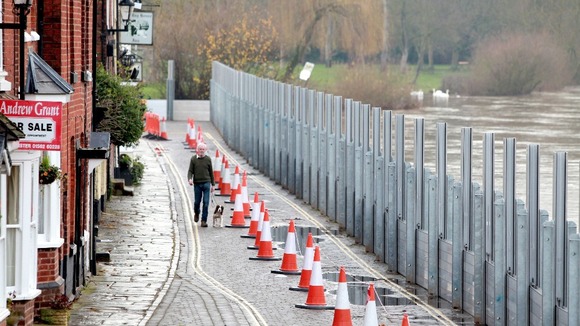 The government is to provide millions of pounds of funding for flood defence projects.
The Chief Secretary to the Treasury, Danny Alexander is to announce that £120 million is to be made available for improved infrastructure in some of the most flood prone areas of the UK.
The announcement is due to be made on a visit to Leeds today, after days of heavy rain again left parts of Yorkshire under water.
But the announcement comes as the Environment Agency is investigating why a flood defence failed in Worcestershire leading to flooding. The Agency is keen to stress their defences have protected more than 54,000 homes.
Speaking in the Commons on Wednesday, the Prime Minister defended the current level of spending on flood defences.
David Cameron told MPs: "The Government is planning to spend over £2 billion over the next four years. That is 6% less than over the previous four years, but we believe by spending the money better and by leveraging from private and other sectors we can increase that level of flood defence spending."
The spending that is already under way will protect an additional 145,000 homes between now and 2015 but if we can go further, of course we should.
– David Cameron