Inmates get over 83 years for rioting in prison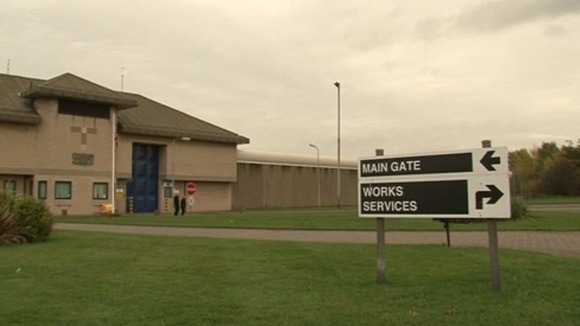 Four men of the 15 convicted of rioting or violent disorder at a South Yorkshire prison, have been sentenced at Sheffield Crown Court.
On Tuesday 2, Wednesday 3 and Thursday 4 November, 2010, serious disorder ensued at HMP Moorland in Doncaster.
A number of prisoners were involved in the rioting and violent disorder and caused a substantial amount of damage and disruption to the prison. A bin was set on fire and the blaze escalated, flames reached 40 feet, taking hold of the surrounding area and coming out of the roof of the building.
South Yorkshire Police, supported by the Prison Service, conducted a lengthy investigation into the riots and provided a dedicated team of detectives to identify the offenders involved in the disruption.
Eighty-six suspects were interviewed, with 22 charged with rioting or violent disorder.Sixteen were charged with rioting and appeared for trial at Sheffield Crown Court on Monday, 9 July. Ten were found guilty and one entered a guilty plea. They were given their sentences on Friday, 24 August, ranging from four to ten years for their offences, with a combined total of 77 years in prison.
The remaining six of the 22 were charged with violent disorder and appeared for trial at Sheffield Crown Court on Monday, 10 September. Of the six, four entered guilty pleas and two were found not guilty. The four who pleaded guilty have today each been given a prison sentence of one year and eight months, with a combined total of six years and eight months in prison.
Assistant Detective Inspector Helen Lewis who managed the police investigation said:
This has been a complex and lengthy enquiry, due to the nature, location and large number of people involved in the case.

The investigation was made more difficult by the relocation of the prisoners involved who were re-homed throughout the country. This created difficulties identifying, interviewing and processing those responsible.

The disorder which occurred over three nights was clearly organised and appeared to be pre-planned, resulting in extensive damage to the prison and serious injuries to prisoners and prison officers. The riot was extremely traumatic for staff and prisoners alike.

I would like to thank the dedicated South Yorkshire Police Team who in conjunction with the Prison Service and the Crown Prosecution Service, worked tirelessly to bring the offenders to justice.
– Assistant Detective Inspector Helen Lewis

Marian Mahoney, Governor of Moorland, said:
This was a very serious incident which had a profound affect on the prison. I have a great deal of respect for staff who acted with enormous bravery and professional expertise to bring this situation to a peaceful conclusion.

The tough sentences handed out reflect the seriousness with which society rightly views such actions.
– Marian Mahoney, Governor of Moorland