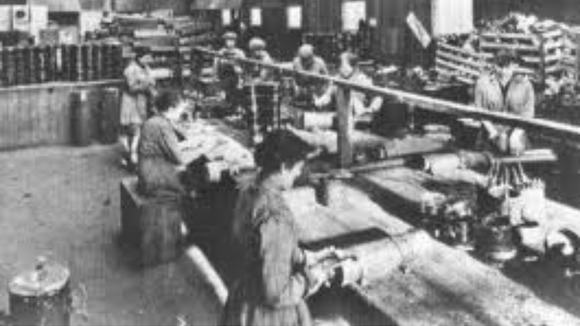 Councillor Keith Wakefield, Leader of Leeds City Council will lead the dedication ceremony for the new memorial to the Barnbow Lasses at Manston Park, in Leeds.
The shell filling factory was built at Manston and started production in August 1915. 17,000 workers, predominantly women, worked in extremely hazardous conditions to provide shells and munitions for British and allied forces until the end of the war in November 1918. The women became known as the Barnbow Lasses.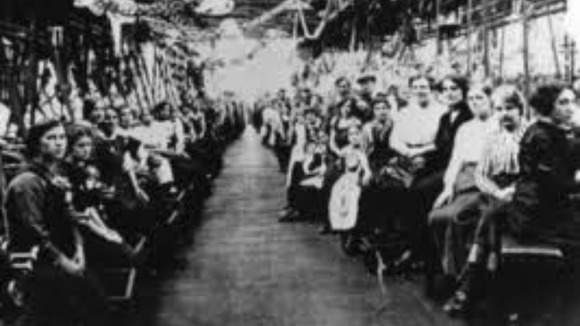 In December 1916, 35 women were killed in an explosion at the factory, many more were seriously injured. In March 1917, a second explosion killed two more. In May 1918 a third explosion killed three men.
The memorial recognises those that died but also those that displayed incredible courage and selflessness and worked to rescue the badly injured despite the fear of further explosions.
The memorial stone and the plaque which lists the names of all those that died, are accompanied by information boards which tell the story of the Barnbow Lasses.
They will be unveiled by Councillor Wakefield and Councillor Pauleen Grahame with the help of Gemma Davy and Graham Sykes who are descendants of two people involved in the tragedies. The East Leeds History and Archaeological society have worked in partnership with the council on all aspects of the memorial.
It really is a huge privilege for me to be involved in the unveiling of a new memorial in Manston Park which honours the girls who tragically lost their lives at the Barnbow factory._

"The tragedies at Barnbow are events which I know are still remembered with great sadness by the Crossgates community._

_

_"It is only right and proper therefore that through this fitting memorial we can ensure that the lasses and the tremendous debt Crossgates and our city owes them, is never forgotten by future generations."
– Councillor Keith Wakefield, Leader of Leeds City Council
I have really enjoyed learning about the Lasses and how they stepped forward when our country needed them.

_"In order that the story lives on in our hearts, we will be producing an education pack for all schools in May next year which encourages the children to learn about the girls, but also to talk to their older relatives about their stories because if we don't talk about them, they will be lost forever. _

"Every year, schools will be invited to design the Barnbow Lasses flower bed that surrounds the memorial and the winning design will be planted by our wonderful gardeners from Parks and Countryside. I would also like to thank Bob and Jacki Lawrence from the East Leeds History and Archaeology Society for their hard work."
– Councillor Pauleen Grahame, Chair of the Crossgates forum