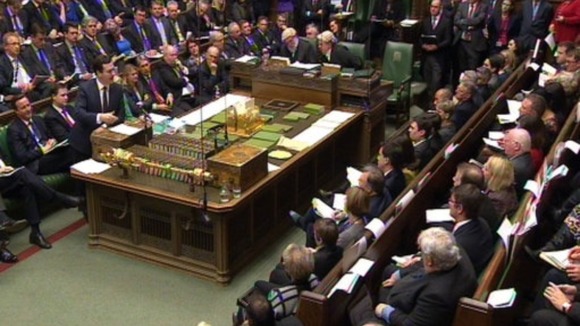 Here are a some of the region's MPs reacting to the Autumn Statement.
Today we have taken another step toward the Liberal Democrats' commitment to raise the amount you can earn without paying tax to £10,000.

This announcement means that by April, 168,200 ordinary working people in Bradford will get a further Income Tax cut, bringing the total tax cut to £600 a year since Liberal Democrats joined the Coalition Government.
– David Ward MP (Lib Dem, Bradford East)

Austerity is not working: the unemployed, the working poor and the vulnerable will shoulder the burden #sameoldtories #AS2012
The ultra-fast broadband announcement for York is great news for our city which will provide a real boost for inward investment as well as helping small and medium sized businesses to grow. Alongside the expansion of super-fast broadband across North Yorkshire and York, this shows that the Government is providing real investment for our area on infrastructure that will make a real difference to people's quality of life.
– Julian Sturdy MP (Conservative, York Outer)

Fact is that without phoney figures of 4G auction, borrowing has grown by £2Bn this year, Osborne is failing even by test he set himself
By cancelling the planned 3p fuel duty increase for January, the benefits will be realised by motorists and businesses alike. The increase in the income tax threshold to £9,440 from April 2013 is a real boost to hard pressed families.
– Anne McIntosh MP (Conservative, Thirsk and Malton)

Cancelling Labour's fuel duty rise will help the 2.7 million vehicle owners in #Yorkshire and Humber saving a typical driver £40 per year
Working parents will see child tax credits and child benefit cut even further in real terms – on top of the previously announced freezes to Working Tax Credits and childcare cuts. Yet at the same time the Tories are giving thousands of pounds in tax cuts to the richest people in the country.
– Yvette Cooper MP, (Labour, Normanton, Pontefract and Castleford)

The one road scheme (A1 Leeming) benefiting North announced today was one Osborne cancelled in 2010, after Labour put it forward in 2008!