Teenager may not have meant suicide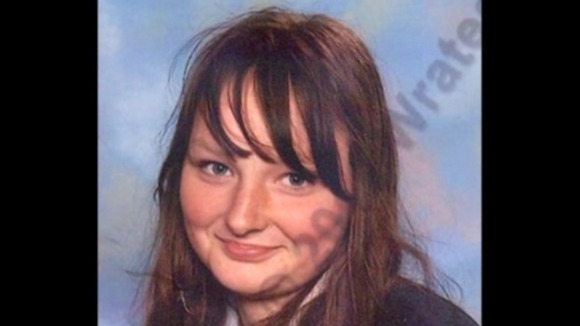 A 14-year-old girl who was found hanged in a tree in East Yorkshire after discussing a suicide pact with her friend may not have meant to take her own life, an inquest has heard.
Jessica Blake, who had a history of self-harm, was found sitting in a tree with a ligature around her neck after going missing from her home in Beverley in August.
But the teenager may not have intended to kill herself, despite making a plan with her close friend to jump from the Humber Bridge the following week, the inquest at Hull Coroner's Court heard.
Coroner Geoffrey Saul recorded a narrative verdict at the hearing after saying that Jessica's age, "history of fantasy" and the fact that she was found in a sitting position in the tree meant he could not be certain her death was suicide.
Mr Saul said Jessica was found dead in a wooded area to the rear of Chester Avenue, Beverley, on August 26, having hanged herself, although "the question of her intent remains uncertain."
A statement made by Jessica's friend said they would discuss self-harm or suicide when they were unhappy or angry but she said they were just "thoughts" and she never believed it would happen.
Jessica was referred to a children's mental health service in November last year after her school discovered she had been self-harming, and had a number of appointments before being discharged at the end of February.
She told staff she had experienced some problems at school, which had since been resolved, and that she felt angry and frustrated at home because of the chores she had to do as a result of her mother's disability.
Police and social services became involved with the family after Jessica told a friend that her father hit her but an investigation found no evidence of violence and Jessica admitted she made up the story.
She also reported that she had been raped but later withdrew the allegation and in March, a fire officer alerted the authorities after Jessica set fire to the curtains in her bedroom while lighting pieces of paper in a bin.
Following the inquest her parents, Alison and Dave Blake, have issued the following statement:
Not long after Jess' death we were asked, as part of a Police statement, just what affect her death had had on us. At the time my answer was short, blunt and not particularly polite. Whilst the pain is still raw, I have had what has felt like a long time to dwell on that loss.

It seems now that there were two very different sides to Jess. There was the sad and depressed teenager she felt inside, who was so far from the Jess we knew, who was happy and playful, loving and full of life. I've had time to stare at the empty space on the sofa and listen to the silence, to watch the now spare chair at the table and feel the forlorn shudder as I remember her in my arms and know I'll never feel another hug from her again.

On Sunday 26th of August I identified Jess' body, a week or so later I said goodbye to her in a chapel of rest. I ironed the cadet uniform she was buried in and bulled the boots she wore and I helped carry her coffin. I visit her grave twice a week and light a candle for her every day. I watch her photograph on the side more than the television these days and many nights I cry myself to sleep, when I do sleep.

As a family we packed all her things away and stored them in the loft. Our friends helped redecorate her bedroom so that her sister could finally get some sleep, though she still has sleepless nights. We have created a memory box from her favourite things, the ones that bring back treasured moments that we know we'll never recapture.

Every quiet moment reminds us that Jess is gone. Yet still, at every sound outside, every shadow passing the window and each creak of the door, my heart leaps because I'm still expecting my little girl to come back to me. A physical pain twists in my stomach whenever I think of her and I burst into tears without warning. I know my wife is the same.

This is the effect that Jess' death has had upon us.

The Jess we know was a wonderful daughter, niece and granddaughter and a loving sister to her elder sister and younger brother. She was loved so very much and her memory will live with us always, but so will the pain.

I would like to finish by thanking the Police, especially our Family Liaison Officers, who have supported us throughout this awful time, all our friends and family, colleagues and neighbours, who have looked after us and put up with more tears and emotion than is fair to ask of anyone.

Lastly, I would like to say to anyone who reads about Jess and perhaps sees themselves, you are not alone, there is always someone to talk to. Seek help, don't suffer in silence and if you have a friend like Jess, don't think 'it's only Jess being Jess', because she might mean it, even if you know half the things she says aren't true. You're not being a bad friend by speaking to someone; you're being the best friend she needs.
– Alison and Dave Blake, Jessica's parents