Investigation in North Yorkshire flooding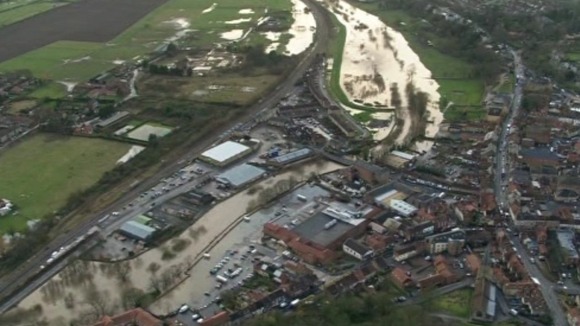 An investigation is going to be carried out into last month's flooding in Malton and Norton in North Yorkshire.
It will be carried out alongside a broader review of the significant flooding that has affected all parts of the county during 2012. The lessons from these investigations will inform the long-term flood risk strategy for North Yorkshire.
Each investigation will gather information and data from the public as well as all the key organisations, including Yorkshire Water, the Environment Agency and district and borough councils. It will look at how agencies responded and worked together to manage the flood risk and how the infrastructure coped.
The Malton and Norton investigation will include a focus on the effect of rising ground water levels - an increasing problem nationally after a series of wetter winters and more intense summer storms.
An investigation is crucial and hopefully will shed some light on the issues we are dealing with, the things we did right and how we might best respond to any future event. As a nation, we are just at the beginning of investigations into the impact of rising ground water levels, which are likely to become an increasing problem.
– County Councillor Gareth Dadd