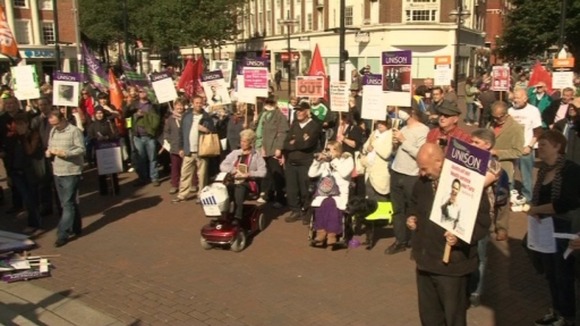 Health campaigners will take to Hull City Centre to stage a protest today.
Save Our Local NHS Hull and East Yorkshire say Hull and East Yorkshire Hospital Trust cannot cope with £99 million worth of cuts - local consultants say it will see patient care "critically eroded" across the region.
The Campaign held a 500-strong march in September.
We will be involved in a stunt to bring attention to these cuts as well as collecting signatures for a petition to Health Secretary Jeremy Hunt, already 6,000 strong, calling for a rebate to protect vital front line services as ten wards and 300 acute beds face the axe."

"The people of this area face over £1/4 billion in cuts from this Government when you take into account the money being clawed back across the board. David Cameron told us in 2010 that there would be no NHS cuts and that frontline services would be protected. The public are angry and simply want to hold him account on these broken promises."
– Patrick Smith, from Save Our Local NHS Hull and East Yorkshire

The protest will start at 12 noon in Victoria Square.