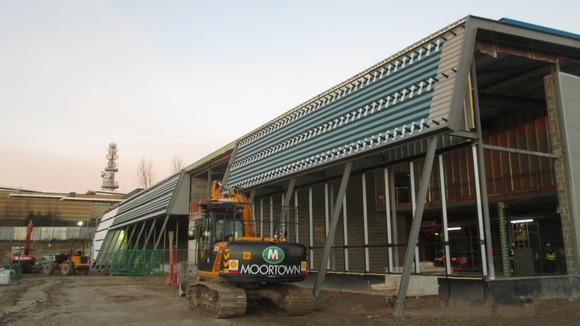 The countdown to the opening of the new £28m Holt Park Active wellbeing centre begins this week with the closure of the existing leisure centre.
The doors will close at the Holt Park Leisure Centre on Holt Road for the last time after 36 years this Saturday, paving the way for the final preparations to begin before the state-of-the-art new Holt Park Active opens on Holtdale Approach in October next year.
The new centre will be the first of its kind in Leeds, featuring a 70-station Bodyline gym, 25-metre pool, hydrotherapy and learning pools, dance studio, café, garden, sports hall, multi-activity rooms and meeting areas.
In addition there will be activities for older people as well as those with physical or learning disabilities, with the aim being to encourage people to enjoy more active lifestyles.
The building of the new centre is being overseen by Leeds City Council, with funding from the Department of Health through the Private Finance Initiative (PFI) and carried out through the Local Education Partnership and their contractor Interserve Project Services Ltd.
"The excitement is really beginning to build now as the opening of the amazing new Holt Park Active is only a few months away. The centre is really taking shape now and is going to be a fantastic new facility for the local community and the city to be proud of, so while we are a little sad the old building is closing its successor is going to be fantastic."
– Leeds City Council executive member for adult social services Councillor Lucinda Yeadon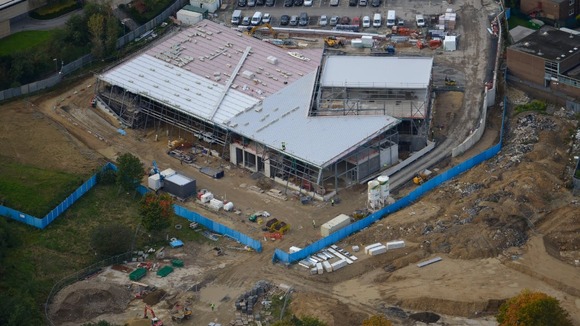 The facilities provided in the new centre were decided following a wide-ranging consultation programme with local residents, community groups and NHS Leeds, with a working group being established which has played a key role in the development of the centre.
"We'd like to thank all of the groups who use the old Holt Park Leisure Centre for their understanding in moving temporarily to other sites for the next few months. We are confident their patience will be richly rewarded when they see the finished new Holt Park Active as it is going to a superb centre which will be a real community hub used by people of all ages."
– Leeds City Council executive member for leisure Councillor Adam Ogilvie