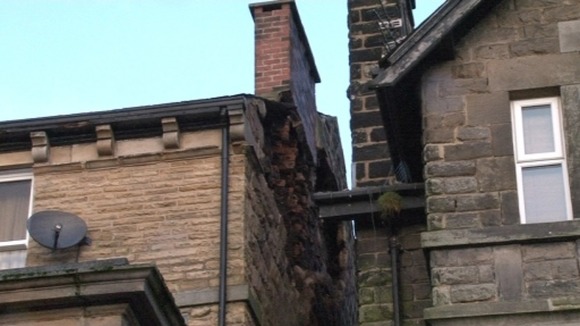 People living in a four storey block of flats in Harrogate had a lucky escape when part of a gable end collapsed due to the bad weather. Falling rubble severed the mains gas supply and 12 residents had to leave their homes at Park View, in the town centre.
Fire crews, engineers and gas safety personnel carried out inspections and allowed most of the residents to return, but those living in the top storey have been forced to move to temporary accommodation.
North Yorkshire Fire and Rescue Service say the collapse was caused by "weathering."
"If that chimney had come down - as you can see, it's sat on absolutely nothing, it would have either gone through one of the walls, or be in someone's front room with them, so it could have been catastrophic especially as the gas pipes were running at high level. They're all buried under masonry now - it could have been a lot worse."
– Steve Jackson, Building contractor