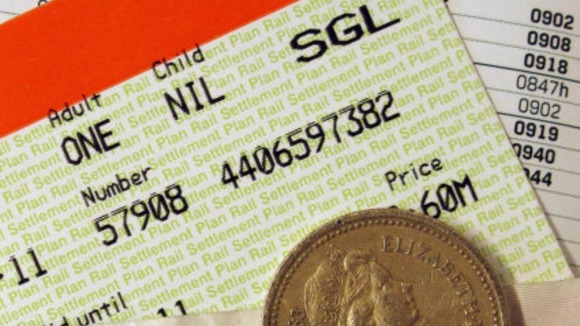 The mid-winter will be bleaker for millions of rail travellers as inflation-busting fare rises take effect from Wednesday - with a Leeds to Wakefield season ticket rising by more than 6%.
Regulated fares, which include season tickets, are increasing by an average of 4.2%, with the overall average rise for all tickets being 3.9%. Campaign groups have pointed out that the increase is the 10th successive above-inflation rise, with some rail season ticket holders seeing their fares rise by more than 50% in the last 10 years. Also, the TUC has said that fares have risen far faster than wages since the recession in 2008.
Train companies can put some season tickets up by more than 4.2% as long as the overall average does not exceed 4.2%. So, for example, a Leeds to Wakefield season ticket is rising 6.16%, while a Ludlow to Hereford season ticket is increasing 5.28%. Some travellers will escape the worst of the increases. Those commuting to London from Aylesbury in Buckinghamshire, for example, will only have to pay 3.18% more for their season tickets.
The Association of Train Operating Companies said it recognised nobody liked paying more for their journey. But it added that railway funding could only come from taxpayers or from passengers "and the Government's policy remains that a bigger share must come from people who use the train".
Labour highlighted the fact that some season tickets are allowed to rise by more than the 4.2% average. Shadow transport secretary Maria Eagle said:
David Cameron misled commuters when he promised to cap fare rises at 1% above inflation. Many commuters have faced a nasty new year shock as they discover fares have gone up by as much as 9.2%.

The Government should come clean with commuters that this is a direct result of their decision to cave in to pressure from the private train companies to let them hike ticket prices beyond the so-called cap.
– Maria Eagle MP, Shadow Transport Secretary

Among the disgruntled travellers were Gavin Lambert and Kevin Gowland, waiting for their Leeds train at London's King's Cross station.
Our train is rarely on time and always overcrowded.

The Government wants farepayers rather than taxpayers to pay for the railways. But I'm a taxpayer too, so I'm paying twice over.
– Gavin Lambert

Mr Gowland said:
The fares are not fair. I travel by train quite a lot in Europe and the service abroad is much better. The service we get is so bad that people are just giving up and taking the car instead and that means the roads are getting clogged up.
– Kevin Gowland