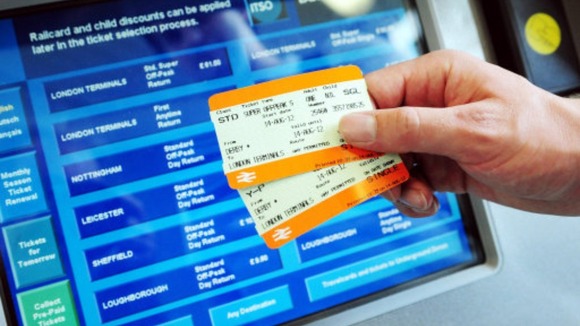 MPs are calling for an end to peak time train fare rises and greater transparency on how public money is spent.
In a report setting out their vision for the railway by 2020 Transport Select Committee wants a more efficient railway but raises concerns about safety, staffing and the protection of passenger interests.
The number of rail passengers has increased but train companies' unit costs have not come down. The Government wants to reduce the cost of the railway to taxpayers, but it must not do so by ramping up fares which can be complex and are often very expensive. Ministers must urgently set out a long-term policy on fares and rule out using higher fares to reduce peak demand for train services.

There are good economic, social and environmental reasons for the Government to provide a £4 billion subsidy to the railway, but to drive efficiency savings across the sector the Government and the regulator must shine a light on complacent management, waste and profiteering by ensuring greater transparency in the finances of the rail industry.

It is vital we know far more about how public money is spent so that there is confidence it does not leak out of the system in the form of unjustified profits. The Government should publish and consult on a clear statement of what the subsidy is for and where it should be targeted. Commercial confidentiality should not be used to block legitimate requirements for information.
– Louise Ellman MP, Chair of the Transport Committee

MPs have also made some recommendations about rail franchises, such as the Northern one, to influence the current government review. In particular, the Committee sees merit in continuing with longer rail franchises but suggests the Government explores options for reviewing contracts every five year and looks at spreading premium payments over the full length of each franchise contract. MPs_ _**also recommend that franchises which need to be re-let soon should be tendered on the basis of medium-term franchises of seven to ten years' duration, to avoid holding up the whole process.