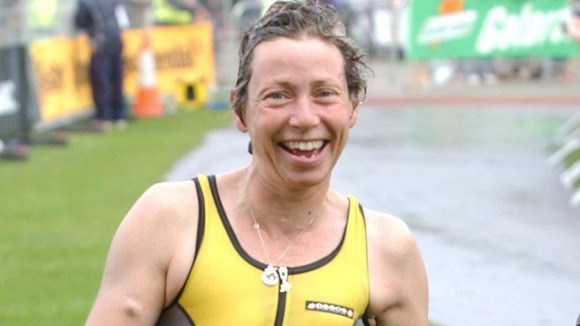 Yorkshire is to get its own marathon in memory of late charity fundraiser Jane Tomlinson CBE.
Celebrities from the county, including cricket legend Dickie Bird, TV football pundit Chris Kamara and double Paralympic gold medallist Hannah Cockroft, will help launch the Plusnet Yorkshire Marathon in York.
The event, which will take place in the city on October 20, will be organised by Jane Tomlinson's For All Events, which already runs the successful Leeds, York, Hull and Pennine-Lancashire 10Ks and the sell-out Leeds Half Marathon.
For All Events was set up by the Tomlinson family as a legacy to late Yorkshire fundraiser and campaigner Jane, who raised almost £2 million for charity by tackling a series of endurance challenges despite being diagnosed with terminal cancer.
Kamara will take part in the marathon's launch at Clifford's Tower in York.
"I know Jane Tomlinson was a massive inspiration to me and I'm sure she was to many, many other people.
– Chris Kamara

"I hope thousands of people pull on their running shoes to take part in this, the first Yorkshire marathon. Good luck everyone, I know it will be a huge success and bring in lots of money for deserving causes."

Cockroft, who is also supporting the event, said it would build on Yorkshire's incredible showing in the 2012 Olympics.
"Last summer proved that Yorkshire was the best county for sport in Britain and now people can come and share in the legacy that was created.
– Hannah Cockroft

A promotional video has now been released to encourage as many people as possible to sign up. If you want to take part, click here.

"I know that this event will be fantastic fun, bringing people together and allowing them to achieve lifetime goals at the same time as raising money for some amazing charities."

Jane's widower Mike Tomlinson said the Plusnet Yorkshire Marathon would become a major highlight of the UK's sporting calendar and is expected to raise up to £500,000 for charities in its first year.