Leeds MP praised for road safety campaigning
Leeds MP Greg Mulholland has been praised for his road safety campaigning work.
Awards recognising the contributions of parliamentarians in tackling devastating road crashes and casualties were presented by road safety charity Brake at its annual reception at the Houses of Parliament last night, sponsored by Direct Line Group.**
Greg Mulholland, MP for Leeds North West, received the National Campaigner Award for his work campaigning for automatic licence suspension for drivers who have killed or are caught at twice the drink-drive limit. The campaign was launched by the family of Jamie Still, who was killed by a drink driver in January 2011, working alongside Greg and Brake.
After the driver who killed Jamie was allowed to keep his licence for eight months before the case came to trial, Jamie's 13 year old sister Rebecca created a petition and a website calling for a change in the law. The petition has been signed by more than 13,000 people.
Inspired by and working alongside Jamie's family, Greg asked the Prime Minister to change the law, to which David Cameron responded by agreeing it was an issue for consideration. Greg met then justice minister Crispin Blunt, and secured a debate in parliament to persuade the government to include provisions on bail conditions for those charged with dangerous or careless driving.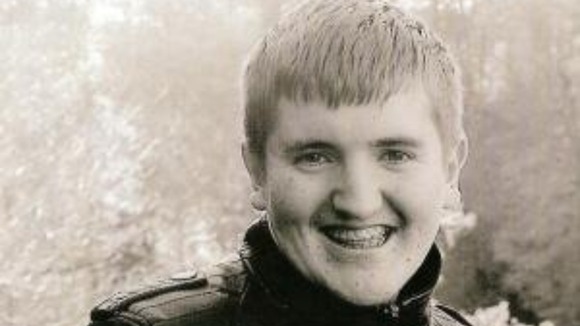 The unimaginable loss Jamie's family suffered when he was killed on New Year's Eve 2010 was compounded by having to endure eight months knowing the man who killed him was allowed to continue driving, despite the recklessness of his actions. The campaign instigated by Jamie's sister, Rebecca, brings the question of removing driving licences as a bail condition in such cases to the fore.

We need this change, and I hope our efforts will ensure those who drive dangerously or carelessly and go on to kill will have their licenses suspended as a condition of bail. As an MP I am in a privileged position to be able to raise issues like this and I am pleased to have been able to do this on behalf of Jamie Still's family. I am delighted to accept this award from Brake on their behalf, and look forward to continuing to work with Brake and local families to campaign for safer roads and ultimately fewer people suffering due to road crashes.
– Greg Mulholland MP
Greg's efforts to champion crucial road safety measures, in his constituency and in parliament, and to give a voice to families devastated by road crashes, is truly commendable. Greg has shown tremendous dedication and resolve to bringing about positive outcomes for his constituents and communities across the UK, by fighting for safer roads and a tougher approach to tackling risky, deadly driving. Efforts like these are critical in making our roads and communities safe for everyone and preventing needless tragedies that inflict such terrible pain and trauma. Brake commends Greg for his valiant work which has, and will continue to, make a real difference to people's lives.
– Julie Townsend, Brake Deputy Chief Executive