Strike action planned at West Yorkshire hospitals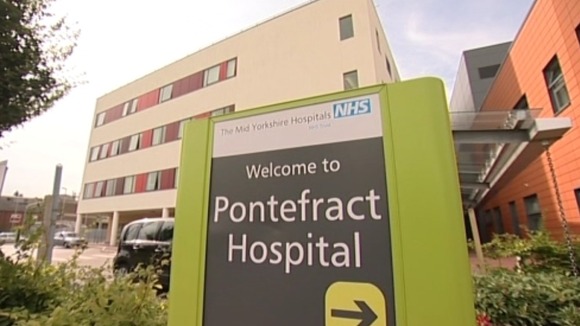 Clerical and admin staff from three West Yorkshire hospitals will take part in a 5-day strike next week.
This follows an ongoing row with The Mid Yorkshire Hospitals NHS Trust over planned changes to pay and jobs. The industrial action has been decided after an an offer from the Trust was rejected.
Staff will walk out from Monday 28 January to Friday 1 February.
Our current workforce challenge programme is about reducing our pay bill to help to secure our future services as well as make the best use of public funds. Throughout the process we have been committed to working with our staff and their representatives to mitigate any individual impact, for instance, we have successfully avoided any contested compulsory redundancies.

In order to resolve the current dispute we have tried to engage with all levels of union representatives, including involving independent mediators, ACAS. We believe that the model of new service we have proposed for these admin and clerical roles is appropriate and that our improved offer of pay protection goes an enormous way to helping individuals adjust to that change, particularly given the tough financial climate in which public and private sector organisations are currently operating in.

We were therefore very disappointed that our revised offer has not been accepted and further disappointed that an extended period of industrial action has now been called. During the previous two periods of industrial action our thorough contingency planning and the flexibility and cooperation of staff has ensured that we were able to maintain normal services. We would like to reassure the local people that rely on us that we intend there to be no disruption to patient care and treatment during next week's industrial action.

We must reduce our costs and in particular our pay bill and it is disappointing that our continued attempts to work with union representatives to find a mutually agreeable solution for the Trust and the members they represent continue to be rejected. The position of the unions remains that they want us to offer lifetime pay protection to their members but the reality is that this would not enable us to make the necessary changes to our pay bill or reflect value for public money.
– Graham Briggs, Director of HR at The Mid Yorkshire Hospitals NHS Trust