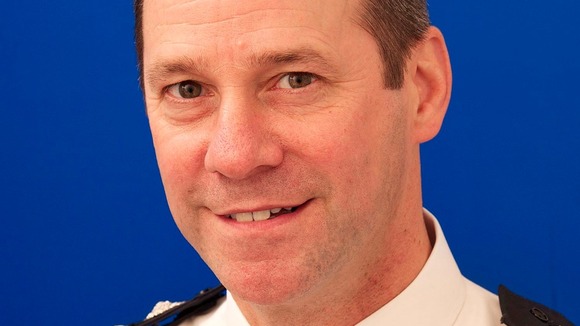 West Yorkshire's new Chief Constable has been announced as Mark Gilmore. Mr Gilmore is currently Deputy Chief Constable at Northumbria Police.
Mr Gilmore still needs to be officially approved by Police and Crime Panel later this month.
The previous Chief Constable Sir Norman Bettison resigned last October following huge pressure over his role in the aftermath of the Hillsborough Disaster.
Families of Hillsborough victims believe Sir Norman was at the heart of a police cover-up that blamed their loved-ones for causing the deaths of 96 fans, but he has always denied any wrong-doing.
The Deputy Chief Constable of Northumbria Police has been proposed for the role by West Yorkshire Police and Crime Commissioner Mark Burns-Williamson.
Mr Burns-Williamson said: "I am delighted to announce my appointment of Mark Gilmore as the new Chief Constable for West Yorkshire.
Mark comes to this role with a great deal of experience having spent the last 18 months as Deputy Chief Constable in Northumbria and for 2 years before that as Assistant Chief Constable in West Yorkshire. He also has extensive experience of serving in Northern Ireland.
– Mr Burns-Williamson, Police and Crime Commissioner, West Yorkshire

"Many of us have worked with Mark in the past and know him to be extremely enthusiastic and committed to policing and crime prevention in the county.

"I would like to take this opportunity to thank John Parkinson for being such an excellent Temporary Chief Constable, particularly during what has been a difficult time. The standard of the interviews was exceptionally high.

"I look forward to working with Mark and John, the rest of the Command Team and the Force going forward and to continuing the work to improve the lives of all people in their communities across West Yorkshire."
I feel hugely privileged to have been appointed as Chief Constable of West Yorkshire Police. It will be an honour to work alongside the Commissioner and Command Team to deliver our shared vision for policing.
– Mark Gilmore, Proposed Chief Constable for West Yorkshire