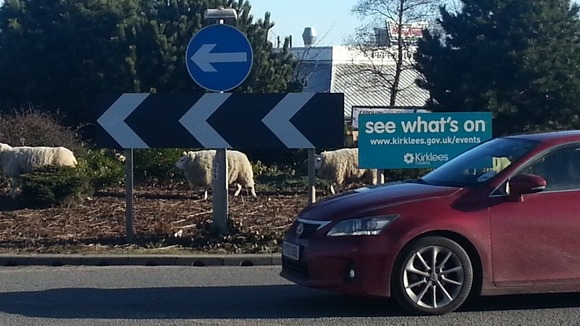 A flock of 32 sheep that "appeared" on a busy shopping centre roundabout in West Yorkshire had escaped from their field after a fence was damaged by suspected poachers.
Police had to close the junction 27 sliproad off the M62 at Birstall on Saturday after the flock of texel sheep wandered onto the road and then settled contentedly at a roundabout leading to the Junction 27 retail park.
Police and highways officials turned impromptu shepherds to keep the sheep at bay, while cars and buses were diverted away from the scene. Some buses were delayed by up to 40 minutes.
Now farmer William Warren has told ITV Calendar that the flock had escaped from a field he rents about a quarter of a mile from the retail park.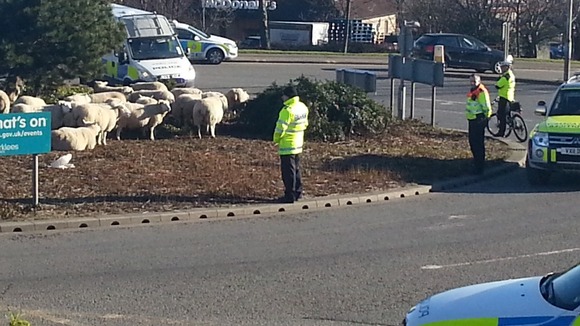 "We think they had got through the fence, which had been broken, probably by poachers. But they haven't gone in a straight line to the roundabout - they've probably walked about three-quarters of a mile along the motorway sliproad before stopping at the shopping centre."
– William Warren, farmer.

Mr Warren, his shepherd Carlton Ives and his gamekeeper Oliver Simpson herded the flock into a wagon and have now penned them in on the farm.

They are due to lamb next month and it is hoped that the unborn lambs have not been harmed.