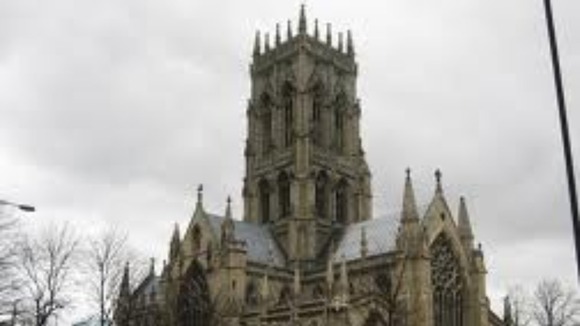 History is set to come alive twith the launch of Doncaster's third Heritage Festival., which has been organised by Doncaster Libraries, in partnership with Doncaster Museums, Doncaster Minster and the Tourist Information Centre.
Doncaster Local Studies Library, in collaboration with the borough's Archives Department, has organized a packed, heritage-themed programme of events to bring the town's past to life.
*This festival offers a window into Doncaster's vibrant history and a chance for people to learn new skills. *Highlights include an opportunity to find out more about our splendid Minster, a chance to gain skills that will enable you to look into your own family history and events offering an insight into the history of Hyde Park Cemetery and the servants of Cusworth Hall.
– Peter Davies, Mayor of Doncaster
This varied and illuminating festival highlights the excellent work our award winning libraries do all year round and shows how much Doncaster Libraries and Archives, Doncaster Museums, Doncaster Minster and the Tourist Information Centre have to offer."
– Cynthia Ransome, Deputy Mayor of Doncaster

The festival will be launched on National Libraries Day, Saturday 9th Feb)with two events.

The tenth annual Doncaster Local History Fair will be held between 10am and 4pm on Saturday 9th February at Doncaster Museum, Chequer Road. Local and family history societies together with commercial groups will be on hand to offer advice and displays.

The Doncaster and District Family History Society will be launching a new genealogical service in conjunction with Doncaster Local Studies Library at the Central Library, Waterdale, on the same day, between 9.30am-5pm.

During a packed fortnight of events Doncaster Heritage Festival will include mainstream and nationally renowned speakers. including genealogist and TV presenter Dr Nick Barratt and Tv and radio contributor Julian Humphrys.