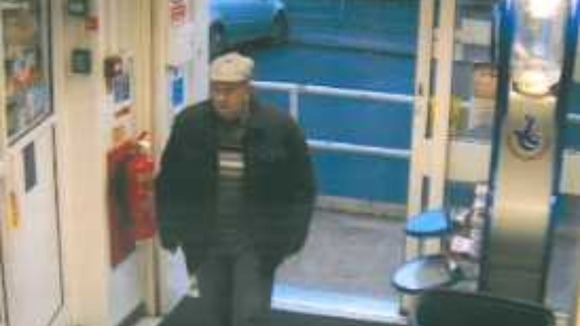 Police have revealed that a pensioner who was found dead at his home in Leeds after a fire had been stabbed.
Fire crews were called to 75-year-old John Campbell's home at Bawn Vale, Farnley at 3.54am on Tuesday and the property was well alight. The fire left the house severely structurally damaged and when police and fire investigators were eventually able to enter the property they found Mr Campbell's badly burned body inside. A post mortem examination has now identified that he had sustained a knife wound.
Detectives are keeping an open mind as to how the injury was caused but are appealing for information to help them build up a picture of Mr Campbell's movements leading up to the fire and his lifestyle, friends and daily habits. Mr Campbell was shown on CCTV visiting the Sainsbury's Local store on the ring road at Farnley at 7.38am on Monday. He bought newspapers and milk.
The presence of the knife wound obviously raises questions but we don't know at this stage whether that was self inflicted or caused by another person. We are treating Mr Campbell's death as unexplained and are keeping an open mind as to the circumstances. My main aim today is to appeal for information to build up a picture of Mr Campbell's movements between 7.40am on Monday and the time of the fire in the early hours of Tuesday. We have released an image of him at the Sainsbury's Local shop and we would like to hear from anyone who saw him in the area that day. Mr Campbell lived alone and his next of kin live in Scotland so we are keen to speak to anyone who knows if he had any friends locally and what his daily habits were. I would ask anyone who can assist us to get in touch as soon as possible.
– Detective Chief Inspector Neil Lineham, from West Yorkshire Police Homicide and Major Enquiry Team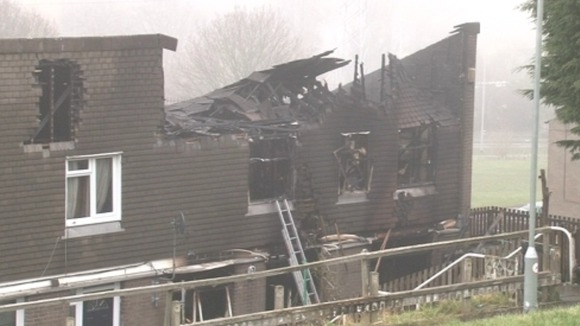 Mr Campbell was a retired sheet metal worker who lived at the address with his wife Betty until her death in 1992. The couple had no children and bought their house from the council in 1989. He originally came from Scotland and spoke with a Scottish accent. He was 5ft 3ins tall, heavy build and wore glasses. He drove a blue/purple Ford Escort. The cause of the fire has not yet been established and police and fire investigators are continuing their enquiries to establish how it started. Anyone with any information that could assist the investigation is asked to contact the Homicide and Major Enquiry Team via 101 or call Crimestoppers anonymously on 0800 555 111.