The Deep "nearly bankrupted Hull", says Chief Exec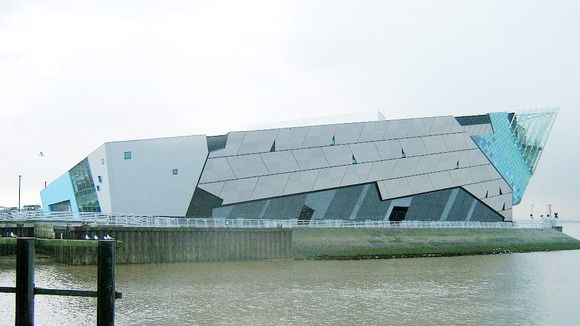 The boss of The Deep has described how the attraction nearly bankrupted the entire city of Hull.
A new book launched today by The Deep's Chief Executive Colin Brown tells his account of how the project fought back against the odds to become an famous scheme which is still going strong 11 years later.
'In at The Deep end: The birth pangs of an icon' tells the story of The Deep, and reveals how the attraction went from being £23 million in debt and on the verge of bankrupting the city.
"When the idea for The Deep was conceived, everyone told us it couldn't be done. The truth is we came closer to failure than many people realise but it was an amazing time to live through and of course sheer luck played a really important part.

"If I'm honest, I gave it a 2 per cent chance of success from day one. At one stage we were even told the fog horn in the harbour would kill the fish each time it sounded when there was bad weather! Just one of the many issues we had to overcome.

"Our five millionth visitor seemed like a good time to tell the real story of how The Deep began, the problems we faced, the incredible luck we enjoyed and how it felt to see our dream take shape.

"The book is already being used as a case study in the management programme at Harvard Business School, which is a real testament to the work that was put in to get us where we are today."
– Colin Brown, Chief Executive of The Deep

The Deep is now investing over £700,000 in developing a Gentoo penguin display. The new exhibit is expected to open later in 2013 and will be the only one of its kind in the North of England.