Friends of terminally ill woman raise money for charity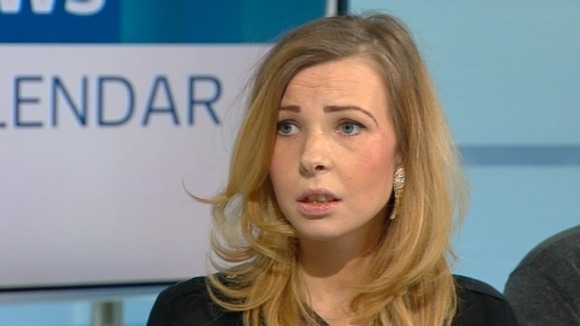 Family and friends of a young woman from Leeds who's terminally ill after being diagnosed with a rare liver cancer have raised £2,250 at a special night to increase awareness of the disease.
Some of the money will be used to give 24 year old Rebecca O'Nions and her fiancee Anthony Issacs their dream wedding. The couple have a three year old son Noah.
"It's been a difficult year for us as a family getting our heads around the fact that it is a terminal illness, but Rebecca is very strong and brave. I call her my superwoman at the moment."
– Rebecca's fiancee Anthony speaking to Calendar

Rebecca was diagnosed shortly before Christmas and was told her illness was terminal earlier this year. Rebecca has advised everyone not to avoid any kind of pains that they're unsure of.
"I was an everyday mum doing what I did. There were pains and they became more frequent and closer together and that's when I started to do something about it."
– Rebecca O'Nions

Initially Rebecca thought they were connected to the birth of her son, but doctors gave her a scan and the cancer was found.

Rebecca and her fiancee have thanked the fundraisers at Seacroft Green Social club in Leeds who held a raffle and an auction on Sunday night which raised more than two thousand pounds.