Savile police report delayed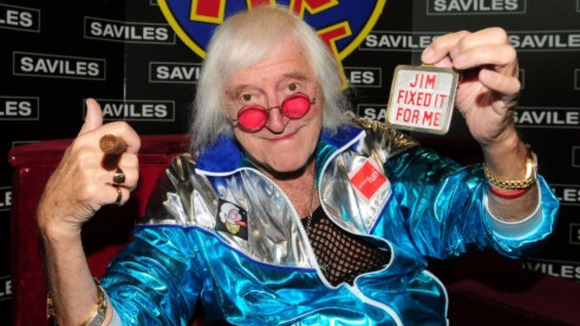 West Yorkshire Police, which is investigating its involvement with Jimmy Savile, has delayed publication of its report due to the volume of material being reviewed.
The force is reviewing all past contact with Savile, who lived in Leeds, after a report by Her Majesty's Inspectorate of Constabulary (HMIC) highlighted failings by forces across Britain.
The force is now investigating a number of issues raised in the report and said it owed it to the public to present a full picture of the DJ's offending and his relationship with officers.
More than 40 victims from West Yorkshire have come forward since OperationYewtree was launched by Metropolitan Police in October.
But the HMIC report, published earlier this month, said West Yorkshire Police claimed it had no information relating to Savile's crimes in the area.
It also found that "inquiries were continuing in an effort to identify" an anonymous letter sent to the force by Scotland Yard in 1998, which claimed Savile was a paedophile.
Other issues identified by the HMIC report included two former West Yorkshire officers and a relative of an officer claiming they were aware of concerns regarding Savile's contact with young girls.
And newspaper reports were uncovered which indicated that the DJ had been interviewed by West Yorkshire Police in 1958 and was due to appear in court regarding allegations that he was involved in the sexual abuse of young girls.
The force said one of the issues it was investigating was Savile's Friday coffee mornings, which were attended by a variety of people, including former and serving West Yorkshire Police officers.
Savile claimed he gave any letters making allegations against him to a "collection of senior police officers" that he met socially but this was denied by West Yorkshire Police.
A separate matter, relating to a suggestion that a West Yorkshire officer "acted on behalf" of Savile by contacting Surrey Police with the DJ's contact details ahead of a police interview in 2009, is being investigated by the Independent Police Complaints Commission.
The West Yorkshire Police inquiry was due to be published at the end of March.
But the force said that the investigation was still some weeks from completion.
We are publicly committed to scrutinising every issue, from Savile's offending in West Yorkshire, to his relationship with serving and former officers.

We aimed to make the findings public this month, but there is still further work to do and we want to ensure that the report we present is the full picture, not just a partial one.

Some of the issues we are looking at go back 30 years or more and tracing people who were around at that time is understandably difficult.

We also have to search a large amount of records, many of which exist in paper form only.

I'm disappointed that we haven't been able to conclude this by the end of the month but we owe it to the public generally, and to victims in particular, to do a thorough job and we need more time to see this through to conclusion.
– Temporary Assistant Chief Constable Ingrid Lee
I have been regularly updated on the progress of the inquiry and I reaffirm my commitment to ensuring that, when all inquiries have been undertaken, the full details will be presented in a transparent manner.
– Mark Burns-Williamson, police and crime commissioner for West Yorkshire