Disability Games to be held in Barnsley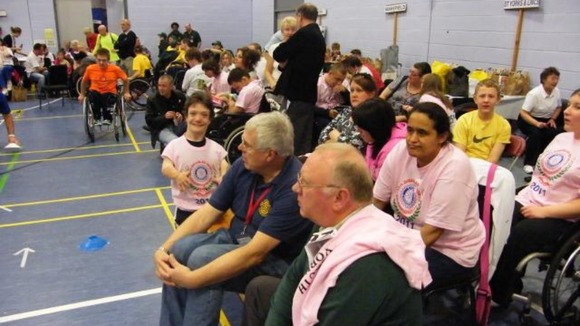 More than 400 children and young people from South Yorkshire and North Lincolnshire are taking part in the Rotary Club's annual Disability Games today.
Competitions include kurling, archery, rifle shooting, swimming, weight-lifting, boccia, darts, new age kurling, snooker, table tennis, wheelchair dash and wheelchair slalom.
The event, sponsored by Irwin Mitchell, is run by the Barnsley Rockley Rotary Club.
Former Lance Bombardier Ben Parkinson, who suffered life-changing injuries while serving in Afghanistan, is an ambassador for the Disability Games and hopes to attend the event today.
The event is being held at Barnsley Metrodome, with presentations taking place at 4pm.
"It is a real honour for our Rotary Club to host this important event in the disability sport calendar in Barnsley. This is a really fantastic event and in the Barnsely Metrodome we have a terrific venue to accommodate the 400 competitors taking part in the 10 sporting events.

"The event would not possible were it not for the hard work of the Rotarians and other volunteers and the generous support of sponsors."
– Graham Noble, President of Barnsley Rockley Rotary Club said
"Irwin Mitchell's roots are very much at a community level. We are delighted that the Disability Games are to be held in Barnsley and are very excited about being involved, not just as sponsors, but as partners. We will be involved at all stages and will have our staff team helping out on the day.

"Working together we hope to have a very successful event and create lots of opportunities for people from across South Yorkshire, Humberside and Lincolnshire to participate."
– Andrew Buckham, Irwin Mitchell