Skydiving pensioner raising money for Sheffield hospital that saved her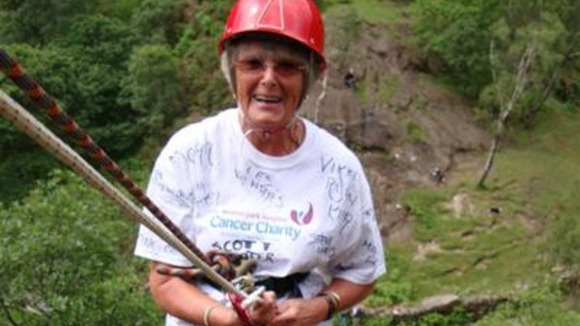 A 70-year-old from Chesterfield is raising money for the hospital which saved her - by doing her second sky dive.
Eleanor Turner was diagnosed with ovarian cancer six years ago, and was told the outlook was not good as the cancer spread.
She began a new chemotherapy trial drug in 2008 at Weston Park Hospital in Sheffield, and to mark the occasion, Eleanor did her first sky dive.
She was told the she was in remission at the end of her treatment. That was on March 29 - and to celebrate, she will be jumping from a plane. Again.
I was 70 on April 1 and decided I would love to do a sky dive for my birthday celebrations.

"If you would like to donate to my chosen charity, I and many others would be eternally grateful. I was discharged from Weston Park Cancer Hospital on "Monday March 29 2013, five years after receiving the all clear from ovarian cancer, the silent killer.

"In 2008 I was told that I wouldn't see this day as my prognosis was bleak to say the least, however, enormous thanks go to the wonderful researchers, medical professionals and previous donations.

"I was given a new medicine - on trial - and thankfully it has given me my life back, not just for me but for my friends and family, along with encouragement for others - I am blessed and as a result wish to do another sky dive as I did four years ago to mark the event. If you can see it in your budget to give as much or as little, it would be greatly appreciated."
– Eleanor Turner, who is in remission after being diagnosed with ovarian cancer

To donate to Eleanor's charity click here