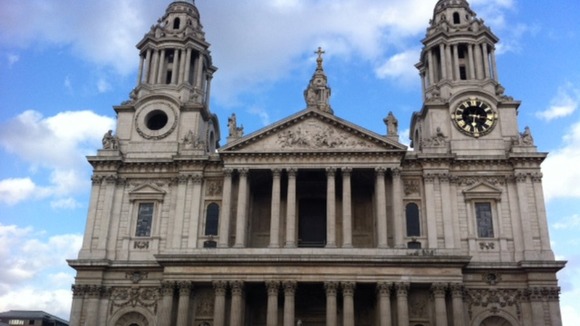 Crowds are starting to line the streets of London ahead of Margaret Thatcher's funeral tomorrow. The 87 year old from Grantham in Lincolnshire died last Monday after suffering a stroke, but she had been ill for sometime.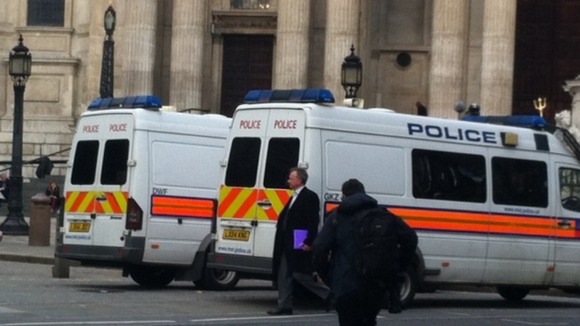 There is a large police presence across the capital tonight, with officers in riot vans prepared to stem any trouble tonight or tomorrow. It is thought protest groups, who were against Margaret Thatcher's policies, will hold demonstrations across London, but also in the Calendar region.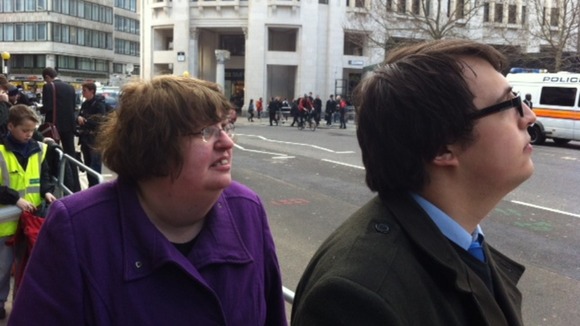 Susan and Daniel Chapman have travelled from Spalding in Lincolnshire to attend the funeral.
I've got a very divided family, my step mother loved Margaret Thatcher but my dad is Labour and when they had a general election they didn't talk for a month! Margaret Thatcher played an important part in my upbringing.
– Susan Chapman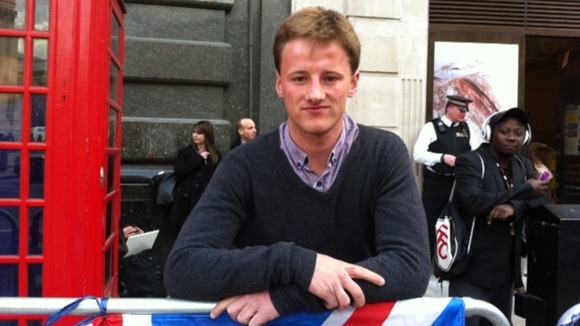 Joe Clegg has travelled to London from Brighouse in West Yorkshire.
I've travelled down because I'm a bit fan of Thatcher, she has made my life much better through economic policies. I thought I'd show some respect for her on her last showing.
– Joe Clegg