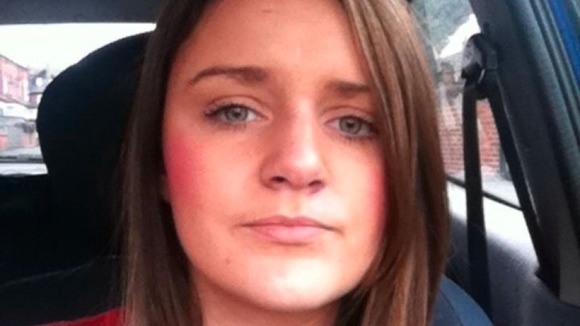 A coroner has issued a stark warning about the "savage legacy" of M-Cat after hearing about the death of a woman who died after taking the notorious former legal-high. Aimee Costello, 20, complained of chest pains before collapsing at around 5pm on April 4 last year - after taking the Class B drug mephedrone with three friends.
Assistant Deputy Coroner Kevin McLoughlin recorded a verdict of non-dependent abuse of drugs and warned: "I hope the lesson here is that these people seemed to have no appreciation that their actions were putting themselves at risk."
Other people tempted to take M-Cat must realise that they might not be alive at the end of the day. Young people can be very cavalier about death but their thoughts may change if they know the devastating effects Aimee's death has left upon her family. It is indeed a savage legacy.
– Assistant Deputy Coroner Kevin McLoughlin

The inquest in Leeds heard that the night before her death, Aimee, of Leeds, had gone to a friend's house, and the two had drunk vodka and red bull before going out to a club. At around 2am, Aimee arrived at Jessica Hooks' house where another friend, Kirstie McInnes, was already there, and the four started snorting the drug, which was initially distributed as a so-called legal high before it was banned in 2010 following calls from campaigners.

Jessica Hooks told the inquest on Tuesday: "In the afternoon she kept saying that her heart felt funny. She was catching her breath."

At around 5.30 we were just sitting round watching TV when Aimee just flopped down. At first we thought she was joking but then she started fitting. I grabbed her and she just flopped. She went really grey. I think she was unconscious.

"We all just freaked out. We laid her on the floor. Kirstie rang for an ambulance and they were telling her how to do CPR"

An ambulance was called and despite working on Aimee for half-an-hour she did not respond so they took her to St James's Hospital, where she was met by her frantic mother, who had been informed. She was pronounced dead at 8.40pm.

Det Insp Richard Holmes, giving evidence, told how at first some of the people who had been at the house that night had tried to blame Aimee for bringing the drugs. He also told how the police had carried out a thorough investigation, leading to the conviction of two people, and added that the investigation "remains ongoing".
There is a lack of awareness of those who take drugs to the effects and potentially tragic circumstances," Det Insp Holmes said."These drugs have risks - that is why they are illegal. Risks of harm, risks to health and here a young girl has lost her life.
– Det Insp Richard Holmes

Jessica Hooks has pleaded guilty to supplying a class B drug and Kirstie McInnes has pleaded guilty to concern and supply of a class B drug. Both have admitted perverting the course of justice.