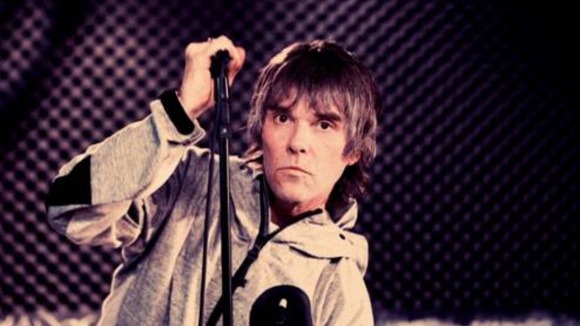 Shane Meadows' highly anticipated documentary THE STONE ROSES: MADE OFSTONE, about the legendary Manchester band, which has been made by Sheffield-based Warp Films, is premiered tonight in Manchester.
The band are set to make a rare public appearance alongside director Shane Meadows and Warp Films' producer Mark Herbert.
The event will be satellite-linked to 100 cinemas as part of nationwide preview screenings running concurrently with the premiere launch.
And fans will be able to ask their questions to Shane Meadows, either live at the event in Manchester or from cinemas around the country via Twitter.
Among the audience at tonight's premiere will be a number of fans who attended last year's Warrington Parr Hall and Heaton Park gigs and are featured in the film.
Making this film, I got to be part of something truly remarkable, the double decade awaited 'resurrection' of my all time favourite band, The Stone Roses.

"People say that you can't recapture your youth, it'll never be the same second time round etc, but that's utter rubbish.

"The Roses were never allowed to reach their peak first time around so as far as I and millions of fans around the world were concerned, with this comeback the Roses could be even greater.

"This film isn't a history lesson, nor is it a two hour concert film. It is a film about defying the odds, sticking it to the man and telling the cynics to shut their pie-holes!

"The Stone Roses are back baby!"
– Shane Meadows, Director

The film, captures the band at work and in their everyday lives as they rehearsed for their much-anticipated reunion, which culminated in three triumphant homecoming gigs at Manchester's Heaton Park in front of 220,000 adoring fans._

It was produced by Warp Films Mark Herbert. The Sheffield-based independent film and television company company's breakthrough came in 2007 with Shane Meadows' This Is England_, which won a flurry of awards including Best British Film at the BAFTAs. At the same ceremony Paddy Considine's Dog Altogether _won the best short film BAFTA.

In 2010 Warp Films produced Chris Morris' BAFTA-winning debut feature Four Lions, and Richard Ayoade's acclaimed debut feature Submarine. In the same year Warp Films broke through into television with This Is England '86_, followed in 2011 by This is England '88 for Channel 4.