Calls to recognise Lizzie Armitstead's cycling success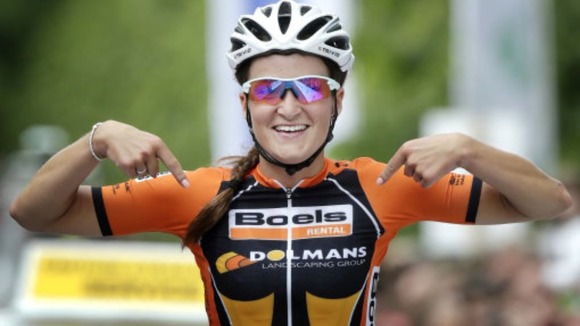 Greg Mulholland, MP for Leeds North West, has tabled a Parliamentary Motion in recognition of Lizzie Armitstead's outstanding recent win in Glasgow last month. Lizzie, who was born in Otley, won her second National Road Race title in the British National Road Race Championships on the 23rd of June.
Greg also used the opportunity to congratulate Lizzie on her incredible achievements over the past few years. Lizzie won the first medal for Team GB in the London 2012 Olympic Games after coming second in the Road Race.
It is fantastic that local hero Lizzie Armitstead won the British National Road Race Championship for a second time, cementing her position as the country's top road racer.

It has been a real source of inspiration for people in Otley and Leeds, especially children, who now aspire to follow in her footsteps and be sporting successes. It is also great to see how her success has been a huge boost to getting people on their bikes locally whether for sport, recreation or just to get to school or work.

It is commendable that, despite the arduous schedule of training and competing, that Lizzie still finds the time to work developing cycling and doing her bit to both help young cycling stars of the future and put something back into the community.
– Greg Mulholland MP