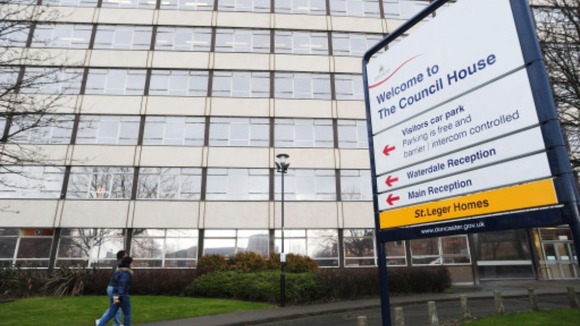 All children's services apart from education are to be removed from Doncaster Council.
A new independent, not for profit Trust will be set up to deliver them instead.
It follows a series of failings by the local authority regarding children in its care. In 2009 the government ordered a takeover of the service after seven children died as a result of abuse or neglect over a five year period. It was then followed by a serious case review, which concluded that the torture of two young boys in Edlington had been "preventable".
In March 2009, the government ordered a takeover of Doncaster's children's services after the deaths of seven children in the district through abuse or neglect over five years.
Less than a year later, a serious case review found the attacks in the nearby town of Edlington, in which two young boys were tortured by two brothers, aged 11 and 12, had been "preventable".
The Department for Education says that a report by Professor Julian Le Grand has found little evidence of improvement in Doncaster, and points to a culture of failure and disillusion which is obstructing reform.
Over the course of my review into Doncaster children's services I have spent a great deal of time working with the Council and have seen considerable - and commendable - commitment to improve. However, I have not seen sufficient evidence that Doncaster can make the long term improvements needed to protect children. Further to this, the long-term culture of failure and disillusion that has inevitably obstructed reform cannot be allowed to continue. A line has to be drawn under the past. That is why I have recommended that an independent, not for profit trust be established to deliver the much needed reforms.

Reform must be managed carefully, which is why I have also recommended that a Commissioner for Children's Social Care is appointed - reporting directly to the Education Secretary - to oversee the process. I know that there is real desire for change in Doncaster. For these reforms to be successful it is vital that the Council, elected members and the Department for Education now work together to secure the progress for children and families that they clearly wish to see.
– Professor Julian Le Grand