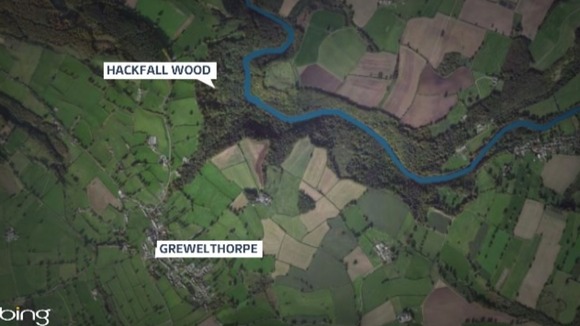 A mother and her two young children have had to be winched to safety after getting into trouble in a rapidly rising river in North Yorkshire.
They managed to grab onto a tree in the middle of the River Ure near Ripon where they then became trapped by the fast flowing water.
North Yorkshire Fire Service's specialist water rescue team were called in to help crews from Richmond and Ripon.
They also called on the help of an RAF Sea King helicopter from RAF Leconfield, who winched the woman and children to safety.
North Yorkshire Fire Service are now warning people about the dangers of rivers during heavy and prolonged rainfall.
This could have been a different story and should act as a warning to the dangers of rising river levels. Rivers may look benign, but it can quite quickly change. In this instance the preceding rainfall from the night before caused a rapid rise in the river level in a very short period of time.
– North Yorkshire Fire Service spokesman