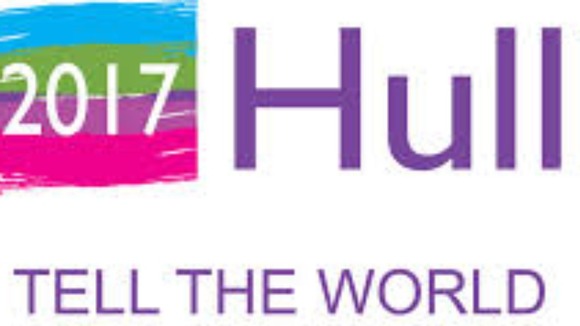 There will be dancing in the streets of Hull today as the city's bid to become UK City of Culture 2017 enters the next crucial stage.**
**The launch of today's 'Back the Bid' campaign aims to build on the groundswell of support shown for Hull's City of Culture bid so far.
*An exclusive mini performance from balletLORENT marks the start of the campaign and provides a chance to preview their show 'The Night Ball' ahead of their production at the City Hall as part of this year's Freedom Festival. *
The excerpt from the show is an example of the premier cultural events Hull could deliver should the city win the 2017 UK City of Culture title.
So far, hundreds of people have shown their support for Hull's bid by signing up to official social media channels and contributing their ideas for potential events and programmes to include in the submission. **
In addition, many businesses have adopted the Hull's City of Culture branding - for example, using the official logo on email signatures - to help tell the world about Hull. **
Encouraged by the high-level engagement they've seen so far, the team behind Hull's submission launch the 'Back the Bid' campaign today to inspire further support from people and businesses across the city.**
The campaign launch coincides with new city dressing that will be displayed from this week throughout the centre encouraging people to back the bid. The team have also produced an official Hull UK City of Culture 2017 picture frame and a variety of branded handheld foam shapes for people to have their picture taken with in support of the bid. **
Street teams will be taking photographs of people with the City of Culture props at key cultural events throughout the summer in Hull - these will then be uploaded to Twitter, Facebook and Flickr for people to like and share with friends and family. People are also encouraged to share their own photographs as they attend Hull cultural events via social media using #2017 . Further details are available online at www.hullcc.gov.uk/2017Hull
This is a great opportunity for the people of Hull to get behind the city's bid and show their support. Join the growing number of backers for our bid via Twitter and Facebook and tell the world how proud we are of Hull's cultural strengths - and how confident we are that we would be a fantastic UK City of Culture."
– Lord Mayor and Admiral of the Humber, Councillor Nadine Fudge
We've already witnessed great support from the city and worked with hundreds of people who have contributed their ideas to help shape our proposed programme events for a Hull UK City of Culture. Now we need the whole city to get behind the bid and show the judges how much Hull wants to win. I urge people to back the bid and show their support through social media today. There are also a number of ways businesses can help, further details are available on our website."**

**
– Councillor Steven Bayes, Portfolio Holder for Visitor Destination and Cultural Strategy