Bid to keep Scarborough's beaches clean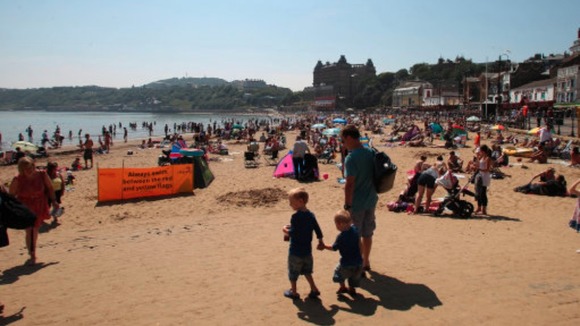 People are being urged to help take part in cleaning Scarborough's beaches today as part of a campaign to keep them barefoot friendly.
The idea is being supported by TV personality Ben Fogle.
Volunteers will spend the afternoon removing litter from the beach and then enjoy a class of wine from sponsors Barefoot Wine.
I've been involved in environmental issues for years and I'm passionate about the outdoors. A seemingly clean beach can actually have huge amounts of litter and rubbish just hidden beneath the surface, it's a bit like sweeping rubbish under the carpet. The Barefoot Wine Beach Rescue Project makes tackling environmental issues fun and an activity that everyone can get involved with.

The 2012 Barefoot Wine Beach Rescue Project saw over 3 tonnes of litter collected from the UK's coastline, including a sawn off shot gun, old signage and lots of tin cans! A staggering 10 tonnes of litter has been removed from our coastline since the campaign begun and I'm excited about building on this success and encouraging even more people to get involved.
– Ben Fogle

There are almost 2,000 items of marine litter for every km of the UK's beaches. Marine litter can devastate our beaches. The majority of beach users rank cleanliness as a priority in choosing their destination and a 2005 ENCAMS study showed that 97% of people avoided beaches with 10, or more, large litter items per metre.