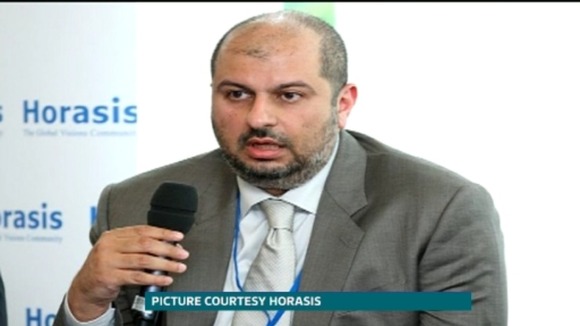 Prince Abdullah bin Mosaad bin Abdulaziz Al Saud of Saudi Arabia has bought a 50% share in Sheffield United.
47-year-old Prince Abdullah is one of around 4000 Saudi princes.
He is the grandson of the founder of the kingdom of Saudi Arabia, King Abdulaziz.
His uncle King Abdullah is worth some $18 billion.
He used to be president of Saudi Arabia's most successful club Al Hilal.
He is a prominent businessman and industrialist.
He's the founder and chairman of Saudi Paper Manufacturing Group, the largest paper tissue manufacturer in the Middle East.
He's a big fan of Fantasy Football.
He also follows American football.
I am delighted to invest in such a sensibly-organised, family and community club with a great history and heritage.

Joining Sheffield United FC at a time close to its 125th year in existence is significant to me and, like Kevin, I am determined to see it achieve its goals and look forward to working with the whole Blades community.

However, money will be spent judiciously, and in any case we must comply with the Salary Cost Management Protocol."
– Prince Abdullah

Prince Abdullah's son, Abdulraham Bin Abdullah, principal advisor James Phipps and Turkish businessman Selahattin Baki have all been installed as directors of Blades Leisure Ltd.