Birkby House fire
West Yorkshire Police join hunt for Birkby house fire prisoner on the run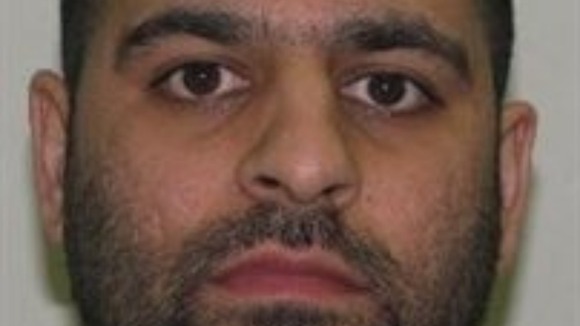 Police officers in West Yorkshire have joined the hunt to find a man jailed for his part in a house fire in Huddersfield, which killed three generations of the same family.
Shakeil Shazad as sentenced to 18 years behind bars in July 2003 for Manslaughter following the Birkby House Fire of 2002.
He was released from HMP Sudbury on a work license yesterday and did not return.
Finding Shazad is a top priority for the Force and we are putting full resources into tracing his whereabouts.

This man was convicted of eight counts of Manslaughter in relation the house fire at Osbourne Road in Birkby, Huddersfield in 2002.

It is imperative that we find him and place him back behind bars to serve the full sentence for what was a terrible crime.

It claimed the lives of five children and three adults, leaving a family and a community absolutely devastated.

Shazad is described as Asian, around 5'6" tall with short black hair, a beard and brown eyes.

He is known to have connections in Huddersfield, however; we are working closely with Derbyshire Constabulary and keeping an open mind as to where he may be.

At the same time, we are continuing our hunt for Shahid Mohammed in connection with the arson attack at the house.

He was originally arrested in 2003, however; he has remained at large since failing to answer bail.

In May this year seven men aged 64, 38, 35, 34, 28, 25, 16 and two women aged 55 and 32 were all arrested on suspicion of Assisting an Offender and bailend pending further enquiries.

We need to quickly find Shakeil Shazad and we are equally keen to trace Shahid Mohammed.

If you have information about the current location of either of these men, please contact us immediately using 999 or Crimestoppers anonymously on 0800 555 111.
– Detective Superintendent Lisa Griffin, West Yorkshire Police