Grimsby man jailed for drugs crimes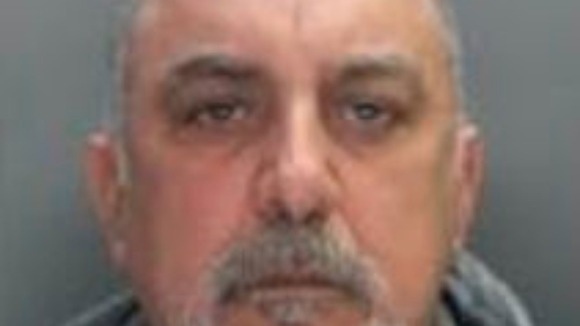 A man from Grimsby has been jailed for drugs crimes.
55-year-old David Thabet pleaded guilty to seven drug offences yesterday at Harrow Crown Court and he was sentenced to 10 years Imprisonment.
The investigation began following a drug warrant being executed at his home in Grimsby in May 2012.
He was not present at the time, but officers did recover the following from his address:
33 kilograms of Cannabis Resin
Three kilograms of Amphetamine Sulphate
One kilogram of Cocaine; and
Numerous kilograms of adulterants and cutting agents
Following a long investigation by Humberside Police Serious Crime Section Thabet was finally arrested in March 2013 travelling along the A1 in Hertfordshire. He was in possession of one kilogram of pure Cocaine and one kilogram of Benzocaine (cutting agent).
He was charged with two counts of possession with intent to supply Cocaine, two counts of possession with intent to supply Amphetamine, two counts of possession with intent to supply Cannabis Resin and one count of production of Cannabis.
The total street value of the drugs recovered in this case is approximately £400,000.
Thabet had been responsible for purchasing large amounts of Class A and B controlled drugs and conveying them to the Grimsby area. Thabet would then adulterate the drugs using the plastic bags, scales, food mixers and cutting agents recovered from the address. The drugs would then be repackaged and distributed in the Grimsby area, hidden in legitimate food packaging.

This was a professional and well organised set up resulting in drug dealing at a high level. His Honour Judge Donnne stated that Thabet had played a significant role in the distribution of drugs into the Grimsby area. I am confident that this result will have a significant and positive impact on the local drug supply in the Grimsby area and therefore assist in reassuring the safety of our communities.
– Detective Inspector Mike Reed from Humberside Major Crime Unit